First-day sales of the 2017-W Proof American Silver Eagle reached 226,173 pieces, the United States Mint said today.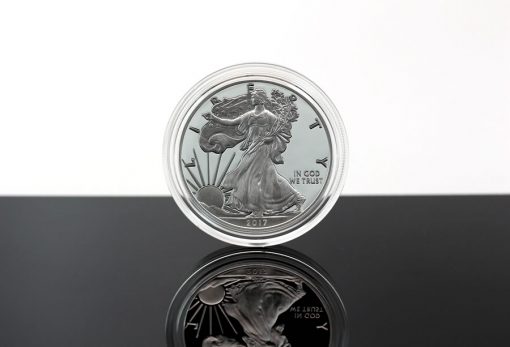 Collectors are obviously fond of the annual series which debuted in 1986. Each coin is minted in 1 ounce of .999 fine silver and to a proof finish. Proof coins feature sharp, frosted designs against mirror-like fields.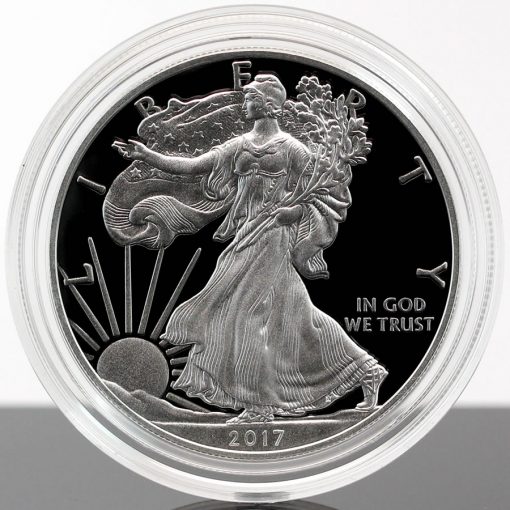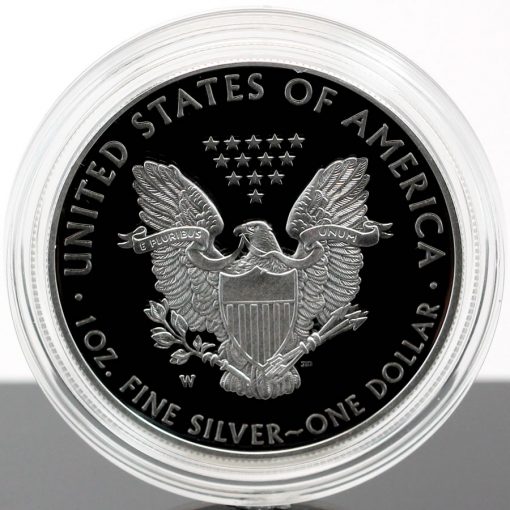 The standard reeded edge returned to this year's edition, which launched on Thursday, March 23, for $53.95.
Celebrating a milestone, last year's coin for the first time featured a smooth edge with incused lettering of "30th ANNIVERSARY." It remains available, sold by itself and within the 2016 Limited Edition Silver Proof Set, the 2016 Ronald Reagan Coin & Chronicles Set, and the 2016 Congratulations Set. The collectible has logged combined product sales of more than 630,000 pieces.
We don't know how many of them sold in the first day but we do know the total hit 322,317 in three days. We'll compare early sales of past coins to today's when updated figures become available next week.
Ordering
The 2017 Proof Silver Eagle is available from the U.S. Mint by visiting this product page. Orders are also accepted by telephone at 1-800-USA-MINT (872-6468).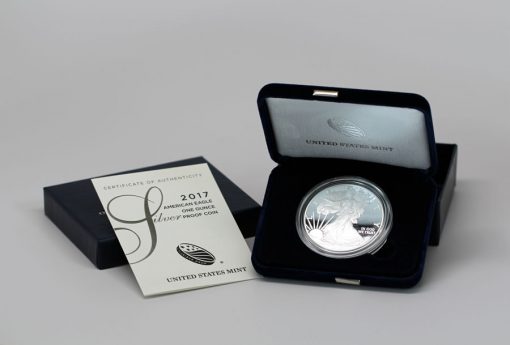 Proof American Silver Eagles are individually encapsulated, placed inside a blue velvet, satin-lined presentation case, and ship with a U.S. Mint Certificate of Authenticity.