Prices for the upcoming 2016 American Liberty Silver Medals will be $34.95 each, the United States Mint will soon announce. They are considerably below those of comparable coins and well lower than previous silver medals.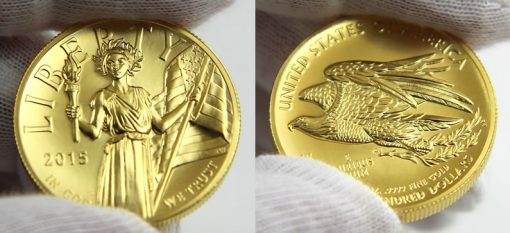 There will be two Liberty medals issued this year with both sharing the same designs as featured on the 2015 $100 American Liberty High Relief Gold Coin. There's one from the U.S. Mint at San Francisco Mint and one from the U.S. Mint at West Point Mint. Each is in an ounce of 99.9% pure silver and struck to proof finish. Both have Aug. 23 release dates.
The U.S. Mint's pricing announcement will become public on Tuesday and was approved on Friday when LBMA silver was fixed at $19.99 an ounce, representing a premium on that day of $14.96 per medal.
Both American Liberty medals are made from the same silver blanks as used in striking American Silver Eagles. This year's collector Silver Eagles are late because of changes needed to make 30th anniversary editions, so we don't know what they'll cost yet. In looking at last year's proof for a price comparison, it went on sale at $48.95 with an opening premium of $33.24.
The U.S. Mint last released 1 ounce, 99.9% proof silver medals back in 2011 to commemorate the 10th anniversary of September 11, 2001. They were also produced at two minting facilities — the West Point and Philadelphia Mints. Each launched with $10 off introductory pricing of $56.95, for starting premiums of $21.37.
One-ounce silver medals have to climb steeper hills to find buyers than silver coins or rounds, and the incline becomes greater the more they're priced over spot. It'll be interesting to hear if collectors find the $34.95 price point attractive.
Expect another high relief gold coin and more silver medals from the U.S. Mint next year. See their possible designs here.