On Wednesday, May 18, the United States Mint started selling a collector set that includes this year's major coins in uncirculated quality.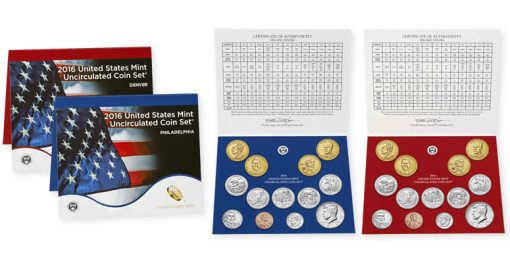 Sets like this one have been issued for decades, and they're one of the U.S. Mint's most popular annual products.
Named the 2016 United States Mint Uncirculated Coin Set®, or the 2016 Mint Set as it will more commonly be called, this collection has 26 coins in total. Split out, 13 are from Philadelphia and 13 are from Denver. The U.S. Mint has four coin production facilities. The ones in Philadelphia and Denver are the busiest because they also manufacture all U.S. coins for circulation.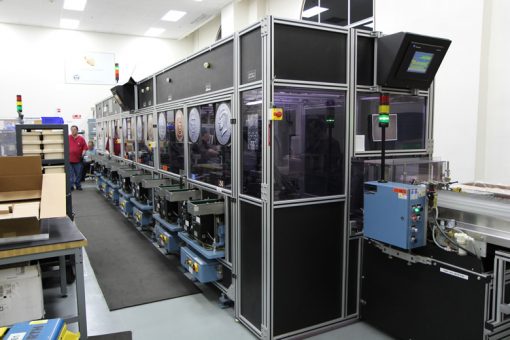 As described by the U.S. Mint, the uncirculated coins are:
"Struck on special presses using greater force than circulating coins, producing a sharp, intricately detailed image."
Two folders hold the 26 coins. Those from the Philadelphia Mint are presented in a blue-themed folder while those from the Denver Mint are in folder that is accented in blue. All of them are sealed in blisters for both protection and easy viewing. This year's Mint Set holds pairs of:
2016 Richard M. Nixon Presidential $1 Coins;
2016 Gerald R. Ford Presidential $1 Coins;
2016 Ronald Reagan Presidential $1 Coins;
2016 Native American $1 Coins;
2016 Kennedy Half-Dollars;
2016 Shawnee National Forest Quarters (Illinois);
2016 Cumberland Gap National Historic Park Quarters (Kentucky);
2016 Harpers Ferry National Historical Park Quarters (West Virginia);
2016 Theodore Roosevelt National Park Quarters (North Dakota);
2016 Fort Moultrie (Fort Sumter National Monument) Quarters (South Carolina);
2016 Roosevelt Dimes;
2016 Jefferson Nickels; and
2016 Lincoln Cents.
The 2016 Presidential $1 Coins, the 2016 Native American $1 Coin and the 2016 America the Beautiful Quarters feature one-year only designs. In addition, the Presidential dollar series is in its tenth and final year. As such, next year's 2017 Mint Set will hold far fewer coins.
Price and Ordering
Priced at $26.95, the 2016 United States Mint Uncirculated Coin Set is available from the U.S. Mint's website, located here. Place phone orders using 1-800-USA-MINT (872-6468).
Expect about 150,000 to sell over the next few days. Final sales should reach around the 345,000 level, based on recent trends. Last year's set is still available. More than 304,000 of them have sold.