Today, May 17, the U.S. Mint issued one of its most popular annual numismatic products. Officially titled the 2017 United States Mint Uncirculated Coin Set®, most will commonly refer to this new release as the 2017 Mint Set.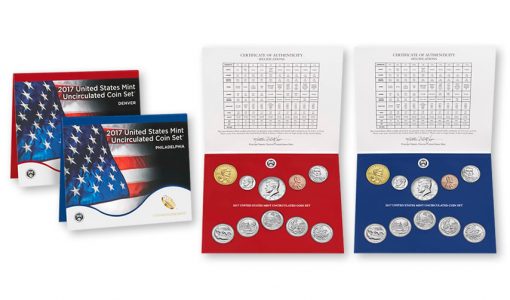 Sets include uncirculated quality examples of the main coins for 2017, those that are generally intended for circulation.
The 2017 Mint Set contains a total of 20 different coins with 10 from the U.S. Mint's facility in Philadelphia and 10 from the facility in Denver. These two minting institutions are responsible for striking the circulating coinage of the nation.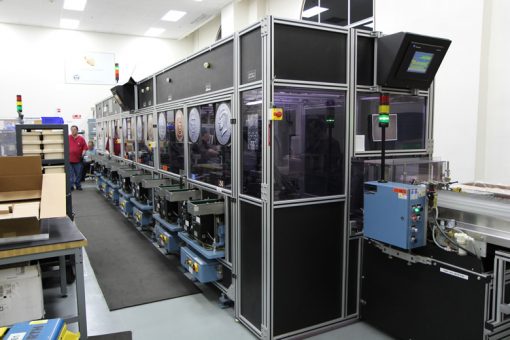 According to the U.S. Mint, "uncirculated coins are struck on special presses using greater force than circulating coins, producing a sharp, intricately detailed image." This helps to insure buyers receive premium examples of each coin.
Two folders hold the 20 coins. Those from the Philadelphia Mint are presented in a blue-themed folder while those from the Denver Mint are in folder that is accented in blue. All of them are sealed in blisters for both protection and easy viewing. Found within the 2017 Mint Set is pairs of the following coins:
2017 Effigy Mounds National Monument Quarter (Iowa)
2017 Frederick Douglass National Historic Site Quarter (Washington, DC)
2017 Ozark National Scenic Riverways Quarter (Missouri)
2017 Ellis Island (Statue of Liberty National Monument) Quarter (New Jersey)
2017 George Rogers Clark National Historical Park Quarter (Indiana)
2017 Native American $1 Coin
2017 Kennedy half-dollar
2017 Roosevelt dime
2017 Jefferson nickel
2017 Lincoln cent
The five quarters represent the year's issues of the U.S. Mint's America the Beautiful Quarters®. They, along with the 2017 Native American $1 Coin, feature designs that are used for this year only. Each quarter's reverse is emblematic of the site it honors. The dollar's reverse depicts Sequoyah writing "Sequoyah from Cherokee Nation" in syllabary along the border.
Of note, the 2017 Mint Set has fewer coins than other recent issues due to the completion of the Presidential $1 Coin series. That program ran from 2007 through 2016, with each year's dollars included in the year's Mint Set.
Price, Ordering and Sales Expectations
Priced at $20.95, the 2017 Mint Set may be ordered directly from the U.S. Mint via its online store, located here, or by calling toll-free at 1-800-USA-MINT (872-6468). There are no household, product or mintage limits in place.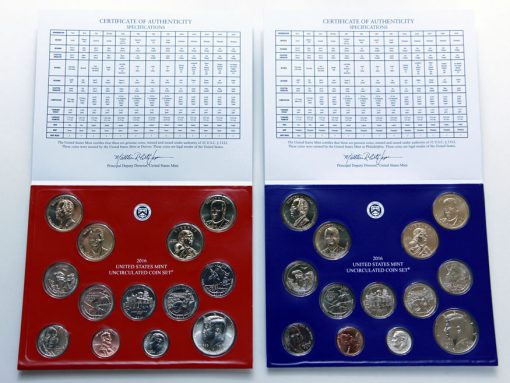 Expect around 145,000 sets to sell within the next few days. Final sales should reach from around 315,000 to 350,000 sets, based on recent trends. Last year's set remains available with more than 280,000 sold through the end of April.