With only 4,000 available, the 2015 $100 Proof American Platinum Eagle sold out within minutes of launching on Thursday, Dec. 3. We managed to get one. This article presents photos of the one-ounce, 99.95% fine platinum coin from the West Point Mint.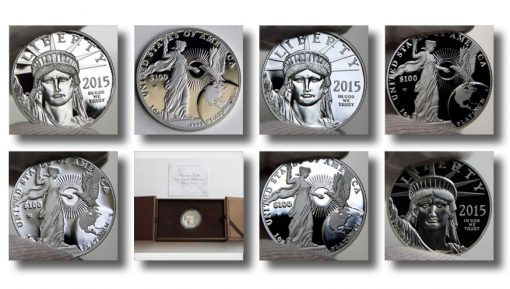 I like this Platinum Eagle. It's a keeper. The reverse stands out. The frosted design elements of Lady Liberty, the raised walking surface, the bald eagle and the North American continent pop against the mirror-like aspects of the coin's background and jutting image of the rounded earth. The circular rays gleam differently depending on lighting with sections of them seeming to synchronously rotate like a second hand on a clock.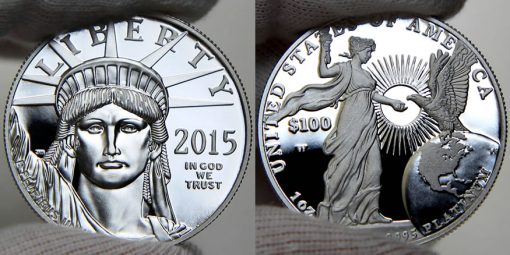 For me, a keeper means I'll enjoy this coin for a few more days and then it'll find its way to a safe deposit box for longer term storage. Its presentation case, however, will likely get thrown. I actually think it's very well made — one of the better ones I've seen from world mints. It's more compact than the hardwood cases used by the U.S. Mint for gold coins and the quality is solid. I'm just not into storing coin cases because the number of them gets crazy the more years you collect.
Without further ado, directly below are more photos of the coin from different lighting angles. Keep in mind that they don't come close to showing how good one looks in your hand.
First, here are large photos of the proof Platinum Eagle's obverse and reverse.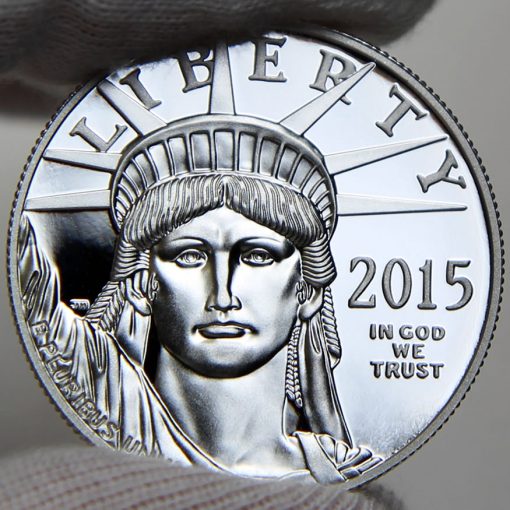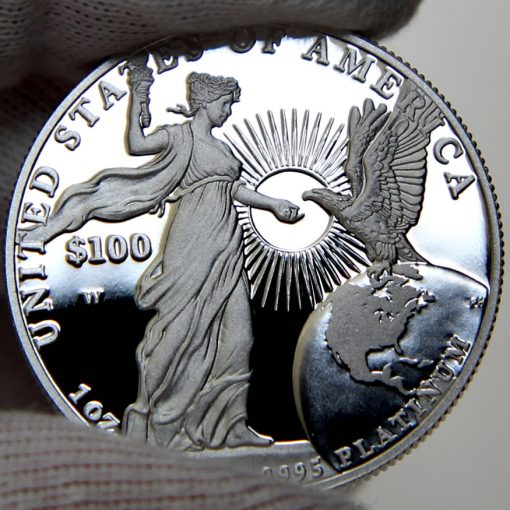 Here are more photos of the reverse.
Here are more photos of the obverse.
Finally, here are photos of the coin's brown presentation case, outer box and documentation.