Earlier today, April 27, the U.S. Mint started selling an annually issued set of the year's major coins in uncirculated quality.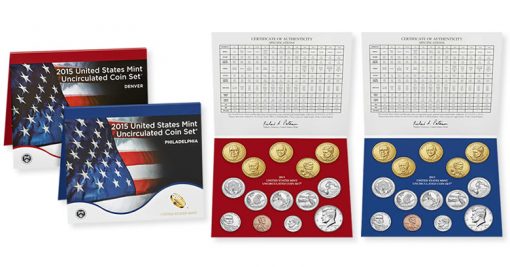 This year's United States Mint Uncirculated Coin Set®, or 2015 Mint Set as it will be commonly called by collectors, has 28 coins. Split out, 14 are from Philadelphia and 14 are from Denver. The U.S. Mint has four coin production facilities. The ones in Philadelphia and Denver are the busiest because they also manufacture all the circulating coins for the United States.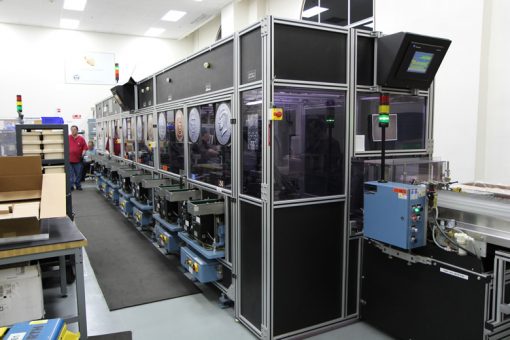 Coins within the 2015 Mint Set actually represent those that are intended for circulation. However, they are produced for numismatic purposes to uncirculated quality.
"Uncirculated coins are struck on special presses using greater force than circulating coins, producing a sharp, intricately detailed image," the U.S. Mint describes.
These sets have been issued for decades, and they're one of the U.S. Mint's most popular collectible products. Around 150,000 will sell in the next few days. Final sales should reach to at least 350,000, based on recent trends. Last year's set is still available and has last reported sales of 334,560.
Uncirculated Coins in 2015 Mint Set
Coins of the set are divided into two folders. The uncirculated coins from the Philadelphia Mint are presented in a blue-themed folder while those from the Denver Mint are held within a red-themed folder.
See more on the making of uncirculated coin sets.
Folders present the coins in sealed blisters for both protection and easy viewing. Inside the 2015 Mint Set are:
2015 P&D America the Beautiful Quarters commemorating Homestead National Monument of America in Nebraska, Kisatchie National Forest in Louisiana, Blue Ridge Parkway in North Carolina, Bombay Hook National Wildlife Refuge in Delaware, and Saratoga National Historical Park in New York;
2015 P&D Presidential $1 Coins honoring Harry S. Truman, Dwight D. Eisenhower, John F. Kennedy, and Lyndon B. Johnson;
2015 P&D Native American $1 Coin emblematic of Mohawk high iron workers, builders of New York City and other skylines;
2015 P&D Kennedy Half-Dollars;
2015 P&D Roosevelt Dimes;
2015 P&D Jefferson Nickels; and
2015 P&D Lincoln Cents
Of these, the four 2015 Presidential $1 Coins, the 2015 Native American $1 Coin and the five 2015 America the Beautiful Quarters depict one-year only reverse designs.
Price and Ordering
Pricing for this year's set is $28.95. That's up $1 from the price of those issued in year's 2012 to 2014 but still $3 less than the ones from 2010 and 2011.
2015 United States Mint Uncirculated Coin Sets may be ordered directly from this Mint online page, or by calling toll-free at 1-800-USA-MINT (872-6468). There are no household, product or mintage limits in place.