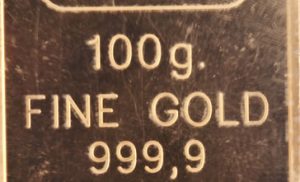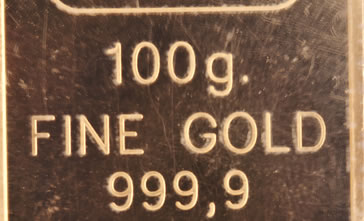 Precious metals slipped on Friday, snapping multi-session winning streaks as the U.S. dollar rebounded and safe-haven demand waned. Still, gold and silver scored weekly gains of more than 1%.
Ending lower for the first time in eight sessions, gold for April delivery on Friday slipped $5, or 0.4%, to settle at $1,199.80 an ounce on the Comex division of the New York Mercantile Exchange.
"The safe-haven premium has come off today," Bloomberg quoted Chris Gaffney, the senior market strategist at EverBank Wealth Management in St. Louis. "The dollar strength will continue to be gold's biggest enemy."
Gold ended its longest rally since 2012, but advanced 1.3% on the week. Prices jumped 2.8% last week. On Thursday, gold settled at its highest price since Feb. 27 and notched seven straight session gains totaling $56.60, or 4.9%. Gold prices are 1.3% higher than their last close in 2014 at $1,184.10 an ounce.
Looking ahead, "the key to the gold market will remain the greenback," MarketWatch quoted analyst Tyler Richey in the 7:00s Report. "If the dollar can continue to rally, then expect [Thursday's] highs to mark the end of the recent rally. If the dollar rolls over, it will add fuel to the gold rally and shorts will be squeezed out as the highs are tested."
Silver for May delivery shed 7 cents, or 0.4%, to close at $17.07 an ounce. In the prior session, silver extended its winning streak to six sessions, tallying gains of $1.60, or 10.3%. Silver prices climbed 1.1% on the week after soaring 9% last week, the most since August 2013. The precious metal is 9.4% higher on the year.
In PGM futures on Friday and for the week:
July platinum declined $14.10, or 1.2%, to $1,140.50 an ounce, dipping less than 0.1% from a week ago.

Palladium for June delivery tumbled $32.35, or 4.2%, to $741 an ounce, and dived 4.9% on the week.
For the year to date, platinum is down by 5.7% and palladium is lower by 7.2%.
London Precious Metals Prices
London precious metals ended mixed on Friday and for the week. In comparing London bullion prices from Thursday PM to Friday PM:
Gold slid $7.40, or 0.6%, to $1,195.75 an ounce,
Silver added a penny, or less than 0.1%, to $17.14 an ounce,
Platinum declined $16, or 1.4%, to $1,138 an ounce, and
Palladium fell $28, or 3.6%, to $748 an ounce.
On the week, palladium fell 3.9% while the other metals logged gains of 1.1% for gold, 6% for silver and 0.8% for platinum.
US Mint Bullion Coin Sales in March
U.S. Mint weekly sales grew sharply for silver coins but retreated for gold coins. Notably, Silver Eagle sales were the highest since the week after the 2015-dated version launched in January. In the latest weekly bullion sales comparisons:
Gold coins rose 5,500 ounces after gaining 16,000 ounces in the prior week. Splits were 5,000 ounces in American Gold Eagles compared to 11,500 ounces previously, and 500 ounces in American Gold Buffalo coins compared to 4,500 ounces previously. Despite this week's easing, Gold Eagle sales at 39,500 ounces for the month are 113.5% higher than the 18,500 ounces sold in February.

Silver coins advanced 877,000 ounces with split of 847,500 ounces in American Silver Eagles and 30,000 ounces in Homestead America the Beautiful Five Ounce Silver Bullion Coins. Last week, sales were limited to 637,000 ounces in Silver Eagles. On Monday, the coins topped 11 million for the year. They ended the week at 11,467,500. That is more than each of the annual totals from the coin's introduction in 1986 through to 2007.
This listing of U.S. Mint bullion products show the number of coins sold during varying periods.
US Mint Bullion Sales (# of coins)
Friday Sales
Last Week
Current Week
February Sales
March Sales
YTD Sales
$50 American Eagle 1 Oz Gold Coins
0
9,000
3,500
12,500
29,000
93,000
$25 American Eagle 1/2 Oz Gold Coins
0
0
0
2,000
4,000
24,000
$10 American Eagle 1/4 Oz Gold Coins
0
4,000
2,000
0
8,000
44,000
$5 American Eagle 1/10 Oz Gold Coins
0
15,000
10,000
50,000
65,000
230,000
$50 American Buffalo 1 Oz Gold Coins
0
4,500
500
12,000
8,500
55,000
$1 American Eagle 1 Oz Silver Coins
60,500
637,000
847,500
3,022,000
2,915,500
11,467,500
2015 Homestead 5 Oz Silver Coins
700
0
6,000
20,000
14,000
34,000