An exceedingly rare 1897-dated British Trade Dollar, struck by the Bombay Mint of India in gold and with a 'B' mint mark, has been graded NGC PF61, the Numismatic Guaranty Corporation (NGC) announced Wednesday, Feb. 25.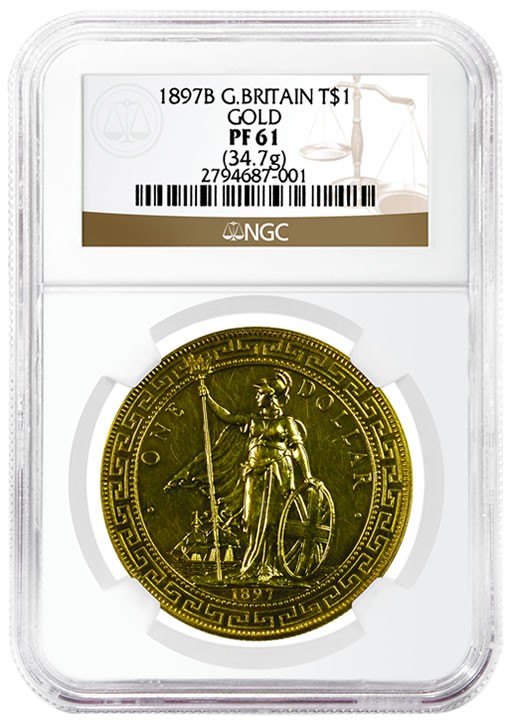 Less than 10 of these gold pieces are believed to have survived, and this one will go under the hammer in Baldwin's 58th Hong Kong Coin Auction on April 2.
"Baldwin's chose to use NGC because of their international reputation for professionalism," says Seth Freeman, Director, A. H. Baldwin & Sons, Ltd. "We were extremely pleased with the quality of the service we received and the speed of turnaround."
British Trade Dollars were issued in silver from 1895 to 1935 for trade in East Asia. Obverses feature an allegorical figure of Britannia and reverses depict the denomination "One Dollar" in Chinese and Malay, along with an ornamental design. Silver Trade Dollars were mainly produced in Bombay, identified by the 'B' mint mark, although three are known to originate from Calcutta, bearing a 'C' mint mark, and two are known to come from London, bearing no mint mark.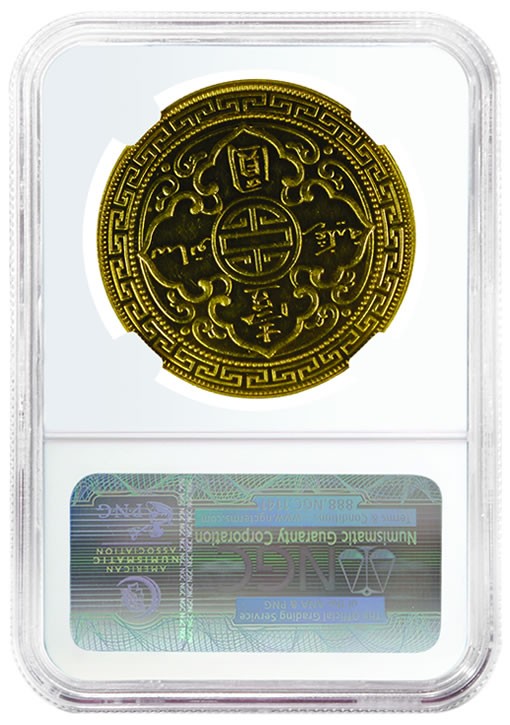 An extremely limited number of British gold Trade Dollars were struck by the Bombay Mint, dated 1895 through 1902. It is thought that fewer than 10 examples of each date have survived, according to NGC.
"This is the first 1897-dated British Gold Trade Dollar that we have seen so it was very exciting to have the opportunity to grade it," says Jay Turner, NGC Finalizer. "It is an impressive example of an interesting and elusive issue."
For more information or to bid on the gold piece, lot 1068, visit Baldwin's website at Baldwin.co.uk.