Chester Nez, the last of the original 29 Navajo code talkers and winner of the Congressional Gold Medal, passed away this month at the age of 93.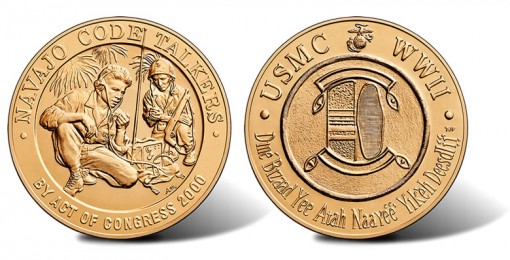 During World War II, Nez and other members of his tribe were recruited by the United States Marine Corp to develop a secret language based on their native tongue. Their efforts proved invaluable in the Pacific Theater as the code they created code was used for vital communications during battle.
"The passing of Chester Nez, one of the original 29 Navajo Code Talkers, sadly marks the end of an era in our country's and Marine Corps' history," reads a statement on the official Marine Corps website. "We mourn his passing but honor and celebrate the indomitable spirit and dedication of those Marines who became known as the Navajo Code Talkers."
Nez was shipped out to Guadalcanal in 1942 with other code talkers and worked in teams of two. One individual would transmit and receive the coded messages while the other cranked power to the radio and listened for errors.
Nez also served in Guam and Peleliu before being discharged in 1945. He volunteered to serve again during the Korean War.
By the end of the World War II, the ranks of Navajo Code Talkers had grown to over 300. Their contributions, however, remained classified until 1968 when they could finally be honored for their efforts.
The original 29 Navajo Code Talkers, including Nez, were presented with the Congressional Gold Medal in 2001 by President George W. Bush. Replicas of the medal in 3-inch and 1.5-inch sizes are still available for purchase from the United States Mint.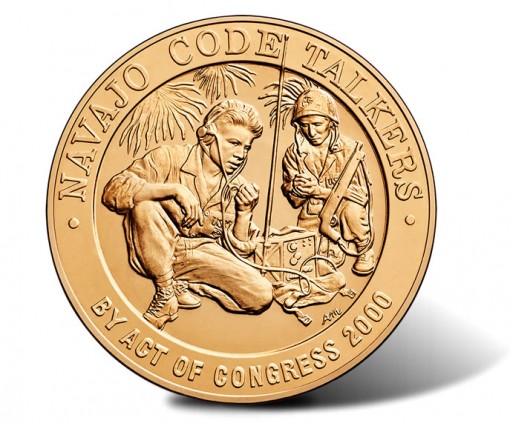 Shown on the obverse of the medal is a design featuring two Marine Navajo code talkers as they send a radio message. Inscriptions include NAVAJO CODE TALKERS and BY ACT OF CONGRESS 2000.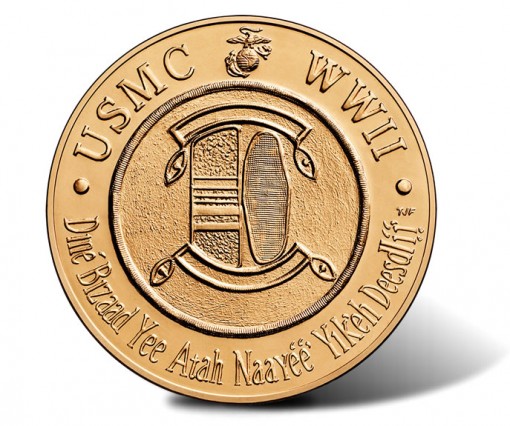 The Navajo Marine Corps emblem is depicted on the reverse with USMC, the U.S. Marine Corps eagle, globe and anchor emblem and WWII inscribed at the top. Inscribed below is Diné Bizaad Yee Atah Naayéé' Yik'eh Deesdl íí, which means "The Navajo Language Was Used to Defeat the Enemy."
More recently, additional Native Americans have been honored for their similar contributions as code talkers. Twenty-five tribes were awarded Congressional Gold Medals on November 20, 2013 with several more to be included at a later date. Bronze replicas of these medals are also available from the U.S. Mint.
For more information on the medals, visit the U.S. Mint's Code Talkers website page located here.