New legislation brought forward in the House of Representatives seeks clad, silver and gold coins in commemoration of the U.S. Coast Guard.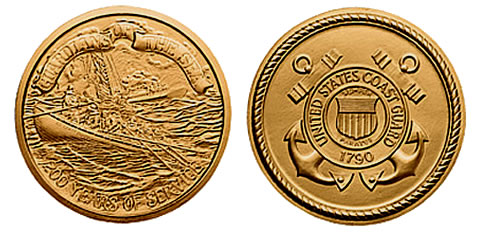 Introduced by Rep. Joe Courtney on August 1, 2013, the United States Coast Guard Commemorative Coin Act (H.R. 2932) would authorize the U.S. Mint to produce and sell uncirculated and proof quality commemorative coins in 2017. Each would be emblematic of the traditions, history, and heritage of the Coast Guard. For the coins to become a reality, H.R. 2932 would need to pass in both the House and Senate and get signed by the President.
Created by Congress in 1790, the Coast Guard (www.uscg.mil) is one of five military branches in the United States and the only military organization within the Department of Homeland Security. It has an estimated 42,300 men and women on active duty, who in 2012 responded to 19,790 search and rescue cases, saved 3,560 lives and more than $77 million in property.
Outlined within the legislation are limits of:
100,000 $5 coins,
500,000 silver dollars and
750,000 clad half dollars
As is typical for coin legislation, specific designs for the commemorative coins are not demanded but H.R. 2932 does state that they must:
"Contain motifs that specifically honor the American Coast Guardsman of both today and yesterday, in wartime and in peace, such designs to be consistent with the traditions and heritage of the United States Coast Guard, the mission and goals of the National Coast Guard Museum, and the missions and goals of the National Coast Guard Museum Foundation."
These designs would be reviewed by the Citizens Coinage Advisory Committee and selected by the U.S. Treasury Secretary after consulting with the Commission of Fine Arts, the National Coast Guard Museum Foundation and the Secretary of Homeland Security.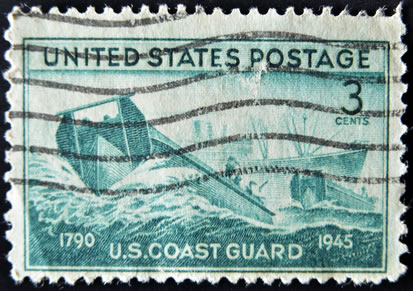 The National Coast Guard Museum Foundation would directly benefit from sales of the commemorative coins. The legislation includes surcharge amounts of $35 for every $5 coin, $10 per coin for each silver dollar and $5 for every half dollar. Collected funds would go to the foundation to help finance the design, construction, operations, and maintenance of the National Coast Guard Museum (www.coastguardmuseum.org).
H.R. 2932 has 26 cosponsors. The bill has been referred to the House Committee on Financial Services.