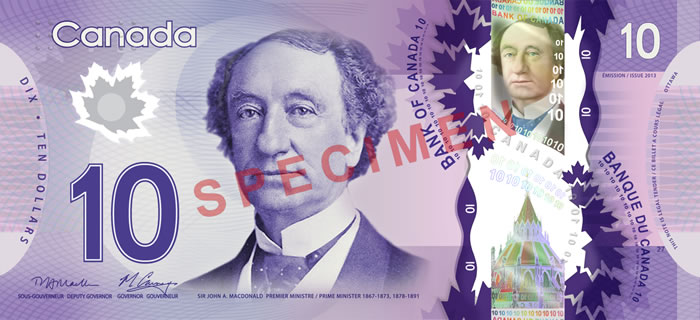 New $5 and $10 polymer banknotes were recently unveiled by the Bank of Canada. The two new notes are slated to enter circulation later this year in a continued effort to fight counterfeiting.
State-of-the-art security features are incorporated into the banknotes with holography, transparency and other elements that make them difficult to counterfeit. Those same elements create a polymer note that is easy to identify and verify during cash transactions.
These newest releases will join $100, $50 and $20 polymer banknotes already in Canadian circulation. The $100 note made its debut in November of 2011 with the $50 and $20 notes following months later. To date, almost half a billion of the new polymer notes have been released into circulation.
"As Governor of the Bank of Canada, I join all my colleagues to express our pride in these new bank notes, also a product of great technological innovation," said Mark Carney,
Governor of the Bank of Canada, in a speech about the new notes.

"They are the impressive result of teamwork and dedication by chemists, physicists, researchers, artists and analysts. This kind of synergy, which is at the heart of excellence, has been a hallmark of our nation throughout its history."
Supporters of the transition to polymer from paper-based currency cite the anti-counterfeit nature as the main reason for the change. However, the polymer banknotes are also more durable and economical since they are expected to last at least 2.5 times as long as their traditional counterparts.
There are opponents to the change. Some have complained of a tendency for the bills to stick together. Others have voiced concerns over the possibility of melting.
The new $10 note features a design that includes the image of a Via Rail train in the Rocky Mountains. The $5 note incorporates images of Canada's technological contributions to the international space program including Canadarm2 and Dextre.
Preparation for the transition to the new notes is already underway. In addition to educating the public before their arrival, cash-handling machines must be upgraded to accept the polymer bills.
New Canadian Bank Note Unveiled From Orbit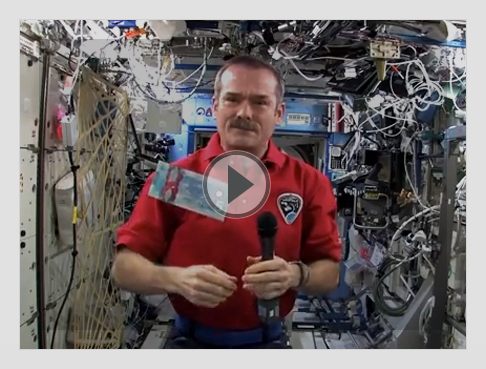 The Bank of Canada expects to release the $5 and $10 polymer banknotes beginning in November 2013.