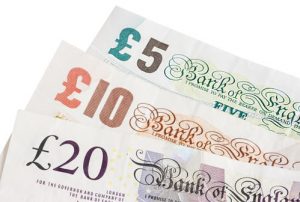 Britain's next £20 banknote will be printed on plastic, like the new £5 set to enter circulation in the second half of 2016 and the new £10 note scheduled to arrive in 2017. The new £20's are further down the road, expected to enter circulation by the end of 2020.
The Bank of England announced the move to polymer £5 and £10 banknotes in December 2013. Earlier this month, UK's central bank told the public about the polymer £20's.
"The Bank made the decision to move to polymer for the £20 note following extensive research into the developments in security features for notes printed on cotton-based paper and polymer since the 2013 decision was made," the central bank said in a news release.
In addition to providing advanced security features to deter counterfeiters, research conducted by the Bank of England indicates that:
Polymer banknotes are more durable. They last at least 2.5 times longer than paper banknotes so will take much longer to become 'tatty', improving the quality of banknotes in circulation.
Polymer banknotes are resistant to dirt and moisture so stay cleaner for longer than paper banknotes.
Polymer notes are also more environmentally friendly than paper and, because they last longer are, over time, cheaper than paper banknotes.
The polymer £5's will feature Winston Churchill while the £10's will honor Jane Austen. The plan is to celebrate an artist on the £20, which is Britain's most common tender. The polymer notes will be smaller by about 15%.