A 16-year old South Carolina high school sophomore, Raymond Hawkins, who began collecting coins six years ago and recently founded a local coin club and a coin dealership, is the winner of the Professional Numismatists Guild's 2013 Young Numismatist scholarship competition.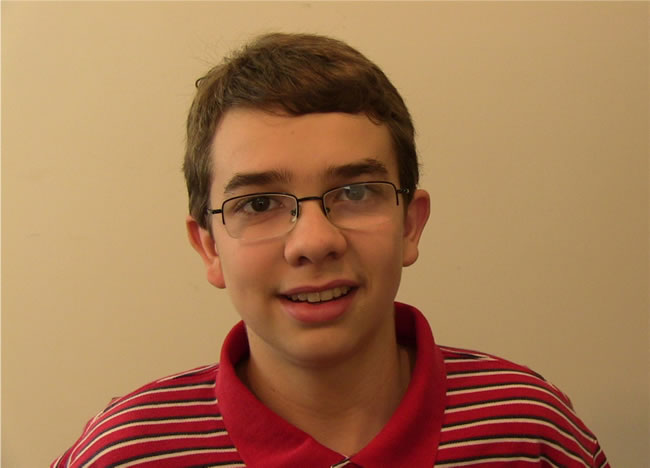 The annual PNG scholarship provides tuition and expense money to attend one of the two week-long Summer Seminar sessions conducted by the American Numismatic Association in Colorado Springs, Colorado.
Hawkins is an honors student at Holly Hill Academy near his hometown of Eutawville, South Carolina, plays the pipe organ and is considering becoming a music major when he attends college. He recently used an 1808 French 10 centimes coin as the centerpiece for a history class presentation about Napoleon, and eagerly wants to "learn even more about the skills involved in coin collecting."
In his scholarship-winning essay, Hawkins stated: "I have been collecting coins since I was 10 years old. But even after all of those years have passed — here I am: 16 and no longer a casual coin collector, but a dedicated numismatist!"
His brother-in-law, Anthony Cristofani, introduced him to coin collecting with the popular 50 State Quarters® Program commemoratives. He now enthusiastically searches through rolls of coins obtained from the bank, and recently found a 1909 Philadelphia Mint Lincoln cent.
"It wasn't an S-VDB, but quite an 'oldie' nonetheless. I have gotten on such good terms with the bank that they will even save half-dollars for me whenever customers bring them in. The first time I looked through their customer-rolled halves, I scraped up over $90 worth in silver coins. (Unfortunately, that is not enough to cover the tuition for Summer Seminar!)," he wrote in his essay.
Hawkins and a friend founded a coin club this past November and then began buying and selling coins, and have set up an informal dealership to help people determine the value of their old coins.
His parents, Randy and Wendy Hawkins, are excited about Raymond's accomplishments and the PNG scholarship.
"I was stunned but not really surprised that he won," said Wendy Hawkins. "He's creative, self-motivated and seems to excel at most everything he tries to do. His father and I are both thrilled that he won the scholarship. We thought, 'Oh, my gosh! That's our kid!"
Raymond is looking forward to meeting collectors and experts from across the country and wants to take an ANA Summer Seminar class on either grading United States coins or collecting U.S. coins by type.
"Grading is fundamental, and I want to know what to look for to determine a coin's condition," he explained. "I just recently learned what a type set is, and really like the idea since it means I don't have to try to collect every year produced, only one of each type of design and denomination."
This is the ninth consecutive year of PNG's YN scholarships for the popular, annual summer ANA educational programs.
"Numismatic education helps keep this great hobby healthy and energized. We are so grateful PNG recognizes the importance of education and supports the Summer Seminar," said Susan Mc Millan, Education Project Manager for the ANA.
For additional information about the ANA Summer Seminar, visit www.money.org/summerseminar.
The money to pay for the annual PNG YN Scholarship is administered from PNG's Gerald Bauman Memorial Fund. Bauman, who died in 2001, served for many years as a prominent coin dealer with Manfra, Tordella & Brookes in New York City.
About PNG
The PNG is a nonprofit organization composed of many of the top rare coin and paper money dealers in the United States and seven other countries. PNG member-dealers must adhere to a strict Code of Ethics in the buying and selling of numismatic merchandise. For additional information, visit online at www.PNGdealers.com or call (951) 587-8300.