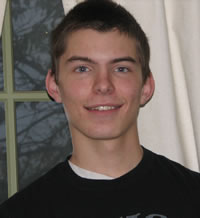 Daniel Gibson, 18, of Perrysburg, Ohio, who was introduced to coin collecting less than a year ago, is the winner of the Professional Numismatists Guild (www.PNGdealers.com) 2011 Young Numismatist Scholarship to attend the American Numismatic Association (www.money.org) Summer Seminar in Colorado Springs, Colorado.
Gibson became interested in the hobby through his friendship with last year's PNG YN Scholarship winner.
"The PNG scholarship will provide Daniel with airfare, tuition for one of the two week-long Summer Seminar sessions in June or July, meals and six nights of dormitory accommodations on the campus of Colorado College, site of the ANA headquarters and the ANA's Edward C. Rochette Money Museum," said Robert Brueggeman, PNG Executive Director.

"We are especially pleased that this year's recipient was introduced to the joys of collecting by another YN in Ohio, Michael Pedro, one of Daniel Gibson's classmates who received the 2010 PNG YN Scholarship. Both young men are Eagle Scouts."
Gibson said he became interested in numismatics in the fall of 2010 when Pedro received a coin collecting merit badge and invited him to attend a meeting of the Glass Center Coin Club in Toledo.
"I studied and got a coin collecting merit badge, too. It piqued my interest," Gibson explained.
Pedro also will be attending this year's Summer Seminar under an ANA scholarship.
"He's an amazing young numismatist and a terrific advocate for the program. We are very fortunate to have such enthusiastic students as Michael and Daniel. The ANA thanks PNG members for believing in the importance of education and for supporting the ANA Summer Seminar by providing this annual scholarship," said Susan McMillan, ANA Education Project Manager.
Gibson's primary collecting interests now are the Morgan silver dollars passed down in his family from his great-great grandfather. "I've tried grading the Morgans, but I don't know if I'm going too high or too low using the Red Book (A Guide Book of United States Coins)."
With his PNG scholarship Gibson wants to take the Introduction to Grading United States Coins class that is being offered as part of the ANA's Florence Schook School of Numismatics at the ANA Summer Seminar.
"We were very happy when he was told about the scholarship," said Don Rettig, Gibson's great-grandfather. "I was big on stamps, but I have a collection of  silver dollars that my father started collecting while we were working in a drug store many years ago. He would give me a silver dollar every week to purchase stamps. Daniel really just got started (collecting coins), but I hope he sticks with it."
Gibson is a senior at Anthony Wayne High School in Whitehouse, Ohio and plans to study aeronautical engineering at the University of Cincinnati starting in the fall.
There is still time for interested collectors and dealers to register to attend the 2011 ANA Summer Seminar. A catalog of available classes is available online at www.money.org, and registration can be made by phone at (719) 482-9849.
The money to pay for the annual PNG YN Scholarship is administered from PNG's Gerald Bauman Memorial Fund. Bauman, who died in 2001, served for many years as a prominent coin dealer with Manfra, Tordella & Brookes in New York City.
About PNG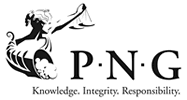 The PNG is a nonprofit organization composed of many of the top rare coin and paper money dealers in the United States and seven other countries. PNG member-dealers must adhere to a strict Code of Ethics in the buying and selling of numismatic merchandise. For additional information, visit online at www.PNGdealers.com or call (951) 587-8300.