The United States Mint earlier today rolled out an online product page for its upcoming 2013-W $50 American Buffalo One Ounce Gold Reverse Proof Coin.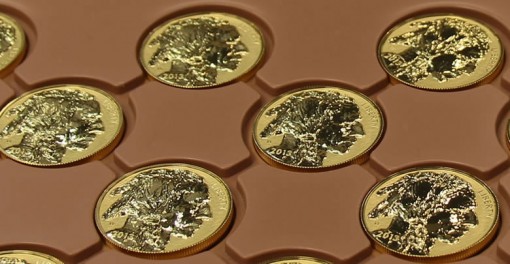 Revealed on the page and also in a just published U.S. Mint news announcement are details about the release, including its limited sales window.
Unlike most U.S. Mint products that are available for many months before they go off sale, the reverse proof Gold Buffalo will have a four-week ordering deadline. This has become somewhat of a standard practice for special edition Mint products that are expected to be very popular with collectors.
Four-Week Sales Window Begins on August 8, 2013
The 24-karat gold reverse proof will be offered beginning on August 8th at 12 noon (ET) and sales will end on September 5th at 5 p.m. (ET).
During that time, collectors can order as many as they like. The Gold Buffalo has no mintage limit and there will be no household ordering limits. Collector demand will determine how many are minted. To build inventory in preparation for the August 8 launch, the U.S. Mint started producing them on June 4, 2013.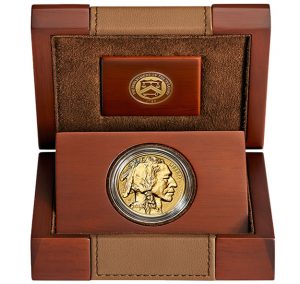 The reverse proof is a special edition release, which is unlike the regular proof Gold Buffalo that has been issued annually since 2006. It was created to mark the 100th anniversary of James Earle Fraser's designs that appeared on the 1913 Type I Buffalo nickel and was used for 25 years.
"The coin is produced in the same manner as a traditional proof coin," the Mint describes in a news statement. "However, unlike the traditional proof coin, which has a mirror-like background and frosted design elements, the reverse proof coin has a frosted background and mirror-like design elements."
Pricing for the .9999 pure gold coins will be determined using the standard U.S. Mint pricing matrix for numismatic gold products. The earliest collectors will know that price is on August 7th. As a reference point, this year's regular 2013-W Proof Gold Buffalo is available now for $1,640.00. This price is based on a weekly London Fix gold average that is within a range of $1,250.00 to $1,299.99 an ounce. This year's standard proof was released on May 23, 2013 and has sales of 11,291 as of Sunday.
The new informational online product page for the West Point Mint struck 2013-W Reverse Proof Gold Buffalo is located here.