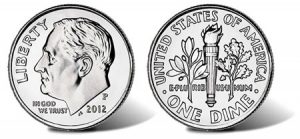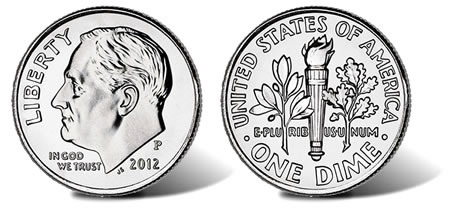 March of Dimes Commemorative Coins for 2015 became a reality last week when President Obama signed a bill into law that authorizes the U.S. Mint to produce and issue silver dollars celebrating the Foundation's 75th Anniversary.
On Dec. 18, the President signed the March of Dimes Commemorative Coin Act of 2012. The bill, introduced as H.R. 3187 on Oct. 13, 2012, became Public Law No: 112-209. It directs the striking and selling of up to 500,000 commemorative coins in collector proof and uncirculated qualities during calendar year 2015.
The silver dollars in the March of Dimes Commemorative Coin Program will have designs that are representative of the Foundation's mission to support moms and babies. These commemorative coins will have a composition of 90% silver and 10% copper, a weight of 26.73 grams and a diameter of 1.50 inches.
Sales prices will not be known for some time, but each silver dollar sold by the United States Mint will include a $10 surcharge to support the March of Dimes and its goal of improving the health of women, infants, and children.
Created by President Franklin D. Roosevelt on Jan. 3, 1938 to fight the U.S. polio epidemic, the March of Dimes Foundation was first known as the National Foundation for Infantile Paralysis. Fund-raising campaigns to help combat polio focused on small donations. The public had been encouraged to send dimes to the Foundation and it became known as the "March of Dimes." The hugely successful campaigns were instrumental in largely ending polio in the U.S. by the late 1950's. Roosevelt's association with the Foundation and his passing in 1945 led to his image on the obverse of the 10-cent coin in 1946.