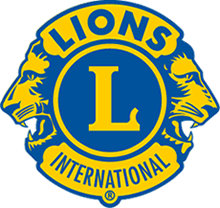 Silver dollars commemorating the 100th Anniversary of Lions Club International are likely in 2017 following the passage of a bill in the United States House of Representatives.
The Lions Clubs International Century of Service Commemorative Coin Act, H.R. 2139, passed in the U.S. House on Monday, September 10, 2012. Introduced by Congressman Peter Roskam (R-IL6) back on June 3, 2011, H.R. 2139 was later amended to require that minting and issuing the coins would not result in any net cost to the U.S. government. It was this version that passed on Monday.
Since the U.S. Senate passed a nearly identical version, S. 1299, on July 26, 2012, Lions Club commemorative coins are nearly assured. For that to happen, either the House or Senate bill must pass in both chambers and then get signed by the President.
Commemorative Coin Specifications, Coin Mintages and Designs
Under the terms of the passed legislation — both House and Senate versions, the Secretary of the Treasury (and thus the U.S. Mint) would be required to issue up to 400,000 commemorative silver dollars celebrating the centennial of the establishment of Lions Clubs International. The coins would be struck to both proof and uncirculated qualities and would be released no earlier than January 1, 2017.
Specifications for the coins would be identical to other modern commemoratives coins. This includes a composition of 90% silver, a diameter of 1.5 inches and a weight of 26.72 grams.
Obverse and reverse designs are required to be emblematic of the centennial of the Lions Clubs International (www.lionsclubs.org). As is standard for any commemorative coin, these designs are to be reviewed by both the U.S. Commission of Fine Arts and the Citizen's Coinage Advisory Committee. Their input, along with that of the Lions Clubs International Special Centennial Planning Committee, would be taken into consideration before a final selection was made by the Treasury Secretary.
Congress also stipulated the standard coin inscriptions such as 2017, LIBERTY, IN GOD WE TRUST, UNITED STATES OF AMERICA, and E PLURIBUS UNUM.
Commemorative Coin Surcharges
A $10 surcharge would be collected on the sale of each commemorative coin. Collected amounts would get forwarded to the Secretary to the Lions Clubs International Foundation for three specific purposes: (1) furthering its programs for the blind and visually impaired in the United States and abroad; (2) investing in adaptive technologies for the disabled; and (3) investing in youth and those affected by a major disaster.