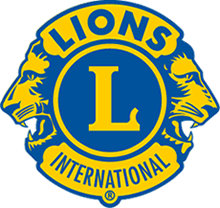 As expected, President Obama on October 5, 2012 signed into law the Lions Club International Century of Service Commemorative Coin Act (Public Law 112-181).
Lions Clubs commemorative coins struck from 90% silver and in proof and uncirculated collector qualities will get produced by the U.S. Mint for sale during calendar year 2017.
Up to 400,000 silver dollars will feature designs that celebrate the 100th anniversary of Lions Club International (www.LionsClubs.org). LCI was founded in 1917 and has since become the world's largest service club with 1.35 million members seeking to improve local communities throughout the world.
The Act, numbered H.R. 2139 and introduced by Rep. Peter Roskam (R-IL6) on June 3, 2011, passed in the House on September 10, 2012 and then in the Senate on September 22, 2012. A Senate version, S. 1299, was also introduced by Sen. Jerry Moran (R-KS) on June 29, 2011.
In addition to their silver composition, the commemorative coins will have the typical modern specifications that include a diameter of 1.5 inches and a weight of 26.73 grams. They will also bear inscriptions of 2017, LIBERTY, IN GOD WE TRUST, UNITED STATES OF AMERICA, and E PLURIBUS UNUM.
U.S. Mint artists will create the obverse and reverse designs. Based on recently issued commemorative coins, it seems a good chance that they will feature a reverse of the club's emblem. It would also seem likely that the club's "We Serve" motto will be prominently seen. Eventual designs will get reviewed by the Citizen's Coinage Advisory Committee and selected by the Treasury Secretary by 2016 after consultation with Lions Clubs International Special Centennial Planning Committee and the Commission of Fine Arts.
Sales of the Lions Clubs commemorative coins will include a $10 surcharge for the Lions Club International Foundation for: (1) furthering its programs for the blind and visually impaired in the United States and abroad; (2) investing in adaptive technologies for the disabled; and (3) investing in youth and those affected by a major disasters.