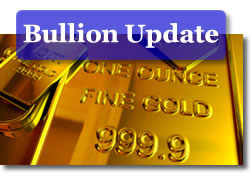 U.S. gold and silver prices extended losses as the metals pulled back 3.0 percent and 0.6 percent, respectively. Gold, after touching an intraday record high of $1,923.70 on Tuesday, reached as low as $1,793.80 an ounce on Wednesday, marking a $129 swing in prices.
December gold prices declined $55.70 to settle at $1,817.60 an ounce on the Comex in New York. SNB's decision to set an exchange rate cap of 1.20 between the Swiss franc and the euro remained one of the factors cited for losses in gold.
"Part of the gold momentum story was simple price arbitrage: to buy something in a strong currency and then sell in a weaker currency, thus generating a profit on the difference," MarketWatch quoted Richard Hastings, a macro strategist at Global Hunter Securities.

"The swiss franc was probably a major vehicle in this trade, as was the yen, but now the outlook is a much, much weaker swiss franc and a slightly weaker yen — so where's the carry trade for gold?" he said. "The new Swiss franc peg totally damages the correlation and, therefore, it hurts gold's momentum. Next support at approximately $1,775."
Gold was also pressured, analysts opined, by a German court ruling which backed Germany's involvement in providing rescue funds to other euro zone members. The decision alleviated some concerns over Europe's debt crisis, nudging investors toward taking profits and placing riskier bets in other markets.
"We are witnessing some profit taking as the German court ruling has provided some relief," Sterling Smith, an analyst at Country Hedging Inc., said in a telephone interview that was cited on Bloomberg. "The downside volatility in gold can be pretty intense."
Silver prices for December delivery dipped 23.7 cents to $41.631 an ounce. Silver prices traded between $40.385 and $42.275.
In PGM futures prices, platinum and palladium diverged.
Platinum prices for October delivery declined $29.50, or 1.6 percent, to close at $1,828.70 an ounce. Prices touched an intraday low of $1,815.50 and reached a high of $1,864.50.
Palladium prices for December delivery advanced $3.15, or 0.4 percent, to settle at $752.70 an ounce. Palladium ranged from $746.50 to $758.70.
London Precious Metals Prices
Precious metals prices plunged in London, led by gold. The PM fix on Wednesday as compared to the previous PM fixing for gold declined $85.00 to $1,810.00 an ounce. In other metals, silver prices fell 87.0 cents to $40.98 an ounce, platinum lost $44.00 to $1,822.00 an ounce and palladium declined $14.00 to $747.00 an ounce.
U.S. Mint Bullion Coin Sales
U.S. Mint bullion coin sales totals remained unchanged from Tuesday as of 3:27 ET. Current September and year-to-date figures follow:
Sales of US Mint American Eagle and Buffalo Bullion Coins
Daily
Gains
September
Gains
YTD
2011
Gold Eagle Coin (1 oz.)
0
3,000
675,500
Gold Eagle Coin (1/2 oz.)
0
0
61,000
Gold Eagle Coin (1/4 oz.)
0
0
70,000
Gold Eagle Coin (1/10 oz.)
0
0
320,000
Gold Buffalo Coin (1 oz.)
0
0
119,500
Silver Eagles (1 oz.)
0
175K
29.126M
Sales of America the Beautiful 5 Oz. Silver Bullion Coins*
YTD
2011
Gettysburg National Military Park 5 oz.
126,700
Glacier National Park 5 oz.
126,700
Olympic National Park 5 oz.
81,200
Vicksburg National Military Park 5 oz.
28,800
Chickasaw Park 5 oz.
17,500
TOTAL
380,900
*The Gettysburg and Glacier America the Beautiful Five Ounce Silver Bullion Coins are sold out. Unlike other investment-grade products, the United States Mint does not provide daily per coin sales totals for the Olympic, Vicksburg, and Chickasaw America the Beautiful Five Ounce Silver Bullion Coins. The provided totals are as of Friday, September 2.