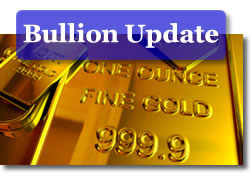 U.S. gold futures closed to a record Tuesday, extending a winning streak to six sessions. August gold prices rose $13.10, or 0.8 percent, to $1,562.30 an ounce on the Comex in New York, topping the previous settlement record of $1,557.10 set on May 2. Gold traded between $1,541.10 and $1,556.10.
"With the currency volatility and the debt-contagion risk in Europe, investors are gravitating toward something tangible like gold," Adam Klopfenstein, a senior strategist at Lind-Waldock, was quoted on Bloomberg.
"If you live in Greece, you are going to buy gold because that's the hard money you still trust, and we know that the Federal Reserve wants to debase the dollar," Axel Merk, portfolio manager who oversees $700 million in mutual fund assets at Merk Investments, said according to Reuters. "If a lot of people believe that gold is the alternative currency, its price will be going up," Merk said.
Silver prices for September delivery closed to $35.634 an ounce, falling 6.4 cents or 0.2 percent. Silver moved between $34.810 and $36.075. Jim Wyckoff of Kitco Metals Inc. wrote the following about silver Tuesday:
"December silver futures prices closed nearer the session (high) Tuesday after being under selling pressure early on. The silver bulls have the overall technical advantage in silver. The next downside price breakout objective for the bears is closing prices below solid technical support at the June low of $33.42. Bulls' next upside price objective is producing a close above solid technical resistance at $37.84 an ounce. First resistance is seen at Tuesday's high of $36.07 and then at $36.50. Next support is seen at $35.50 and then at $35.00. Wyckoff's Market Rating: 6.0."
Platinum prices for October delivery rose $8.00, or 0.5 percent, to settle at $1,736.30 an ounce. Platinum touched a low of $1,710.50 and reached a high of $1,737.50.
Palladium prices for September delivery remained unchanged at $767.45 an ounce. They traded between $747.75 and $769.35.
London precious metals declined across the board. When comparing London Fix prices on Tuesday (PM) from those on Monday (PM), gold prices declined $5.00 to $1,550.50 an ounce, silver plunged $1.45 at $34.91 an ounce, platinum fell $8.00 to $1,723.00 an ounce, and palladium declined $13.00 at $757.00 an ounce.
United States Mint bullion gains on Tuesday were limited to the one-ounce American Gold Eagle. It advanced 1,000 and stands at 522,000 for the year. The Mint on Tuesday also reported that sales of its America the Beautiful Five Ounce Silver Bullion Coins rose 2,800 as of Monday. The latest available bullion coin sales figures are provided in the table below:
US Mint 2011 Bullion Coin Sales
Daily
Gains
July
2011
YTD
2011
Gold Eagle Coin (1 oz.)
1,000
14,500
522,000
Gold Eagle Coin (1/2 oz.)
0
1,000
56,000
Gold Eagle Coin (1/4 oz.)
0
0
64,000
Gold Eagle Coin (1/10 oz.)
0
5,000
255,000
Gold Buffalo Coin (1 oz.)
0
2,500
82,000
Silver Eagle (1 oz.)
0
1.1135M
23.417M
ATB Silver Bullion (5 oz.)*
0
2,800
348,800
*America the Beautiful (ATB) Silver bullion coin sales figures are not published by the United States Mint daily. The current year-to-date figure has an "as of date" of July 11.