Sixbid.com, the numismatic platform that unites the largest and most prestigious numismatic houses in the world, has just released its new quality seal, the Sixbid Quality Seal for Certified Auction Houses.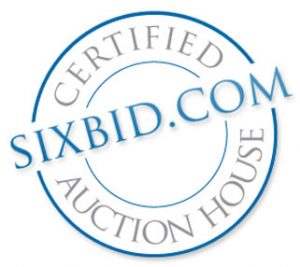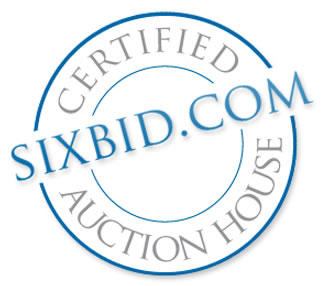 The Sixbid Quality Seal for Certified Auction Houses is a certificate granted exclusively to auction houses complying with the required standards. Those criteria were established in order to provide end customers with certainty about the quality.
One of the most significant criterion for the seal is that auction houses guarantee authenticity of its coins, this means that during the life-time, even beyond the normal, legally guaranteed rights, a client will be able to redeem the investment and return the coin, if the authenticity is proven in error. Auction houses not acting according to this principle will lose their Sixbid seal of quality.
Sixbid will confirm that the auction houses practice auction activity as a prime focus. Indication for that, but not "conditio-sine-qua-non," is their membership in a national or international association of professional numismatists. Moreover, Sixbid will only accept auction houses that demonstrate a proven track record and history. They are also required to exhibit their own sound database (library) of knowledge.
In addition to the Quality Seal, Sixbid.com has closed a long-term strategic partnership with CoreTech in order to offer a live bidding service through its platform. The decision in favour of partnering with Coretech is the result of a thorough evaluation process.
About Sixbid.com
Sixbid.com is a German auction platform for world and ancient numismatic firms and it represents a breakthrough for numismatic collectors all over Europe.
The platform unites more than 70 auction houses from Europe and the United States. Through the platform, users will see the complete auction calendar of the most important auction houses with access to bidding and live bidding directly through the platform.
Sixbid.com positions itself as a service from experts to experts, offering the specific know-how that a specialized market requires.
About Core Tech
Core Tech is a software development company focused on the needs of auctioneers. The company's core product is a live auction platform that integrates traditional mail, auction floor and Internet bidding into a seamless experience. It also provides an integrated auction management backend that administers all aspects of auction house operations, from the initial description of the lots through to the automated catalogue production and invoicing.
Coretech products are used by many of the world's leading auction houses. With a track record spanning 11 years of live auctions, and with over 400 individual auctions, Coretech has the tools and experience to make a positive difference for the auction houses business.