Mike Ellis Adds Another Prestigious Award to His Distinguished Numismatic Career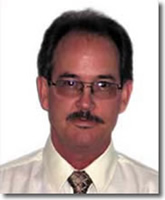 Virginia Beach, VA. Dominion Grading Service is happy to announce Mike Ellis' latest honor of being selected as the 2009 recipient of CONECA's Hall of Fame award.
Mike came to DGS in October 2008 bringing 20 years experience as a professional numismatist and numismatic educator. A coin collector since 1968, he has served 12 years as a board member and officer of CONECA; including 4 terms of President of the organization.
He has been an instructor for ANA Summer Seminars since 1996, has given several Numismatic Theater presentations at ANA Anniversary Conventions and made many educational appearances at other shows and club meetings across the country.
Ellis is also an accomplished numismatic writer having penned a column for "Numismatic News," served as editor of "Errorscope" and "Cherrypickers' News," edited "Cherrypickers' Guide to Rare Die Varieties, 4th Edition, Volume I" for which he received an NLG Award, penned numerous articles for several numismatic publications, contributed to dozens of numismatic publications and either wrote or contributed to many numismatic auction catalogs.
With many numismatic accomplishments and awards, Mike has been awarded the ANA's "Glenn Smedly Award" and CONECA's highest honor, the "Dr. Lyndon King Award." Mike is now running for ANA Governor in 2009.
Congratulations Mike from all of us at Dominion Grading Service.
About DGS
DGS is a third-party grading service founded in 2008. DGS offers a number of unique features including AuthentiView ™ and online Visual Population Report. Fees start as low as $10 per coin. Grading is conservative and accurate and problem coins (cleaned, scratch, etc) are certified with description listed on the holder. To request a sample DGS slab, please email service@dominiongrading.com, or call 1‐800‐277‐2646.
# # #