New York silver, gold and platinum futures were on fire Wednesday as the government's takeover of American International Group (AIG) and financial uncertainty spurred investors away from Wall Street and toward precious metals and oil. Gold marked is biggest dollar gain in more than two decades with a $70 rise.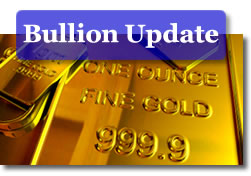 October crude-oil jumped $2.35, or 2.6 percent, to $93.50 per barrel.
December silver climbed an impressive $1.16, or 11 percent, to end at $11.68 an ounce.
October platinum gained $17.80, or 1.7 percent, to close to $1,086.30 an ounce.
December gold rose sharply by 9 percent to close to $850.50 an ounce.
"Tiny market such as gold's only needed a relatively small injection of buyers' money to make the type of move which we have been witnessing today. As we wrote the other day, the surprise was that it took so long to see a move of this magnitude. We are waiting to see if today represents the oft-predicted de-coupling of gold from its primary reliable price-moving (oil, dollar) agents," said senior analyst Jon Nadler at Kitco Bullion Dealers.

"A sleepless night will follow for many a trader and monetary authority. Let's not use terms like 'overbought' or 'oversold' as they would have little meaning to different values now seen in various assets. Take the charts, crumple them up. The psychology of investors is the only item of significance as regards the next turn in these markets," continued Nadler.
Gold generally follows oil's direction and moves opposite to the U.S. dollar, as a weakened dollar encourages investors to buy gold, also considered a hedge or safe-haven during times of high inflation and economic uncertainty.
Check out CoinNews market resources at Live Silver, Gold & Platinum Spots, the Silver Coin Calculator and the Inflation Calculator.