New York silver, gold and platinum bucked the normal trend, rising Thursday while crude-oil fell and the U.S. dollar gained strength.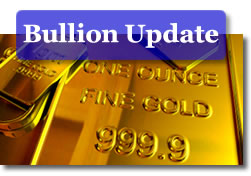 Silver for October settled to $13.63 an ounce, gaining 13 cents, or 0.9 percent.
October platinum gained a sharp $43.50, or 3 percent, to end at $1,484.20 an ounce. The metal was helped by Impala Platinum's chief executive citing stronger demand.
December gold rose by $3.20, or 0.4 percent, to close at $837.20 an ounce.
Gold, in particular, generally follows oil's direction and moves opposite to the dollar, as a weakened dollar encourages investors to buy gold, also considered a hedge during times of high inflation and economic uncertainty.
The key was in the timing Thursday, as precious metals felt the pressure of oil and the dollar, losing much of their earlier gains but still ending higher.
Despite a continuing concern for Tropical Storm Gustav to potentially disrupt Gulf oil, crude for October closed down $2.56 to $115.59 a barrel. News that the International Energy Agency pledged to release emergency stockpiles if Gustav disrupted U.S. oil production was the cited catalyst.
"Yet another day where the operative word became 'make the money and run' in gold," said senior analyst Jon Nadler at Kitco Bullion Dealers.

"Energy traders revalued the threat posed by Hurricane Gustav and decided to scale back the oil alert to 'yellow' from 'orange.' Helping their decision, were news that the IEA plans to tap strategic stockpiles in the event of a hit on production facilities," continued Nadler.
Check out CoinNews market resources at Live Silver, Gold & Platinum Spots, the Silver Coin Calculator and the Inflation Calculator.