New York gold and platinum futures rose with higher oil prices and a weaker U.S. dollar Wednesday. Silver fell nearly 1 percent.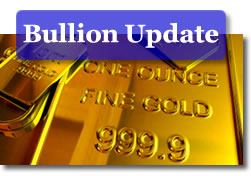 Crude oil for October finished up $1.88 to $118.15 a barrel on furthering concerns over Hurricane Gustav's threat to the Gulf, and Energy Department data showing unexpected declines in U.S. gas and crude supplies.
Silver for October settled to $13.50 an ounce, losing 0.8 percent.
October platinum gained $19.70, or 1.4 percent, to end at $1,440.70 an ounce.
December gold climbed $5.90 to close at $834.40 an ounce.
"Shifting winds of various types created an amalgam of background conditions that pushed gold prices higher initially today, and the dollar lower overnight," said senior analyst Jon Nadler at Kitco Bullion Dealers.

"Hurricane Gustav's winds were still unpredictable as regards to their ultimate destination, but were of sufficient concern to raise oil prices," continued Nadler.
Gold typically follows oil and moves opposite to the dollar, as a weakened dollar encourages investors to buy gold, also considered a hedge during times of high inflation and economic uncertainty.
Check out CoinNews market resources at Live Silver, Gold & Platinum Spots, Silver Coin Calculator and the Inflation Calculator.