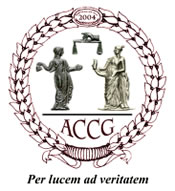 The Ancient Coin Collectors Guild (ACCG) reports a successful benefit auction with sales of donated ancient coins, related books, and antiquity lots netting $45,811.
The online auction was held in August and hosted on the Vauction site to raise funds for ACCG — a non-profit organization.
The auction was organized to help in anticipated legal expenses and initiatives in opposition to the State Department imposed import restrictions on ancient coins.
The original donor supported goal of 150 lots for the auction were exceeded, as were pre-auction total estimates.
ACCG reports 208 lots were offered and 1,481 bids registered. Stated highlights include:
A silver didrachm from Akragas (lot #9) realized $630 against a pre-auction estimate of $300
A silver shekel from Byblos in Phoenicia (Lot 50) estimated at $750 realized $1050
A bronze coin from Palmyra struck during the 1st century BC realized $751
A tetradrachm of Tranquillina sold for $301 at double the estimate
A rare bronze of Libius Severus drew 30 bids and a hammer price of $855
A notable demonstration of bidder support was the sale of several Vcoin gift cards earning more than their face value.
Wayne G. Sayles, Founder and Executive Director of ACCG, wrote:
"Overall, this auction was very well supported by donors and bidders, several of whom expressed a hope that the sale would become an annual event.

The ACCG Board of Directors wishes to sincerely thank all who participated in the sale as donors or bidders and especially those who helped to organize, promote and conduct the sale."
A complete listing of auction highlights and comments are available on the ACCG website.
About the Ancient Coin Collectors Guild
The Ancient Coin Collectors Guild is a non-profit organization committed to promoting the free and independent collecting of coins from antiquity.
The goal of ACCG is to foster an environment in which the general public can confidently and legally acquire and hold any numismatic item of historical interest regardless of date or place of origin.
ACCG strives to achieve its goals through education, political action, and consumer protection.