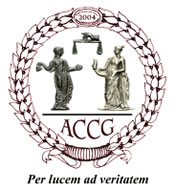 GAINESVILLE, Mo. — The Ancient Coin Collectors Guild (ACCG), a non-profit advocacy group that supports the free and independent collecting of coins from antiquity, has filed suit in U.S. District Court in Baltimore to expedite its challenge to import restrictions placed on ancient coins struck in Cyprus and China.
Back in April 2009, ACCG imported a small packet of inexpensive Chinese and Cypriot coins that were first detained and then seized in Baltimore, Maryland, on July 20, 2009.
Applicable laws require U.S. Customs to bring a forfeiture action promptly against the coins — in which the ACCG could then contest the validity of the U.S. State Department (DOS) decision to impose import restrictions.
Instead of filing the required action, however, U.S. Customs merely sat on the coins for almost 10 months, thus requiring ACCG to act to protect the rights of coin collectors by forcing the action in court.
Information from a parallel Freedom of Information Act lawsuit suggests that after behind-the-scenes lobbying orchestrated by Cypriot advocacy groups, the DOS failed to follow the recommendations of its own experts on the Cultural Property Advisory Committee (CPAC) by extending restrictions to Cypriot coins, and then misled Congress about this decision.
Further information implicates DOS bureaucrats in the adding of coins to the Chinese Memorandum of Understanding (a bi-lateral diplomatic agreement that imposed import restrictions on cultural property) even though Chinese officials never asked for their inclusion.
Ironically, the agency within DOS responsible for import restrictions on cultural artifacts, the Bureau of Educational and Cultural Affairs (ECA), is best known for promoting the virtues of American Government abroad.
In responding to questions during her confirmation hearing, Judith Stock, the Obama Administration's nominee to lead ECA, promised Senators, "I support President Obama's and Secretary Clinton's commitment to increased government transparency and accountability. If confirmed, I plan to support and, where appropriate, strengthen the Bureau of Educational and Cultural Affairs' current efforts in these areas."
The ACCG hopes its test case will help prompt the ECA to reform its practices when it comes to decisions to impose import restrictions on cultural artifacts. Further information about the ACCG, its philosophy and its current legal challenges on behalf of coin collectors may be found on the guild website at http://www.accg.us/.
About Ancient Coin Collectors Guild
The ACCG is a non-profit organization promoting the free and independent collecting of coins from antiquity. It advocates protection of cultural resources through programs like the United Kingdom's Treasure Act and Portable Antiquities Scheme that recognize public participation.