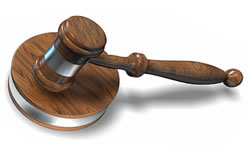 An 1880 Japanese gold coin with a face value of ¥2 was expected to sell for millions when auctioned by Japan's Finance Ministry. An article last Tuesday about the coin in The Japan Times Online said everything in its title, Ministry hopes 1880 ¥2 coin fetches 10 million times that. ¥20 million was the expected take.
Not bad for a small coin that is 16.97 mm in diameter and weighs 3.33 grams.
A noted coin dealer in Tokyo's Ginza district, Toshio Takeuchi, chairman of Ginza Coins Co., was quoted as saying:
"The coin is quite rare. Only 87 of them were produced in that year and probably less than 10 of them still exist. Yes, it is said the price can be around ¥20 million or so."
Along with being rare, the coin was the only one of its kind in the government's possession. And to help predict its price, another coin of the same type had previously sold months earlier for over ¥20 million.
Japanese ¥2 gold coin exceeds expectations in auction
With its rarity and an interesting history to include confiscation after World War II by the U.S., the coin made the record books. The 1880 gold coin was auctioned Sunday, Feb 24. It did not realize the expected ¥20 million. Instead, it greatly exceeded expectations.
The winning bid for the coin was an amazing ¥32.1 million. (~$299,595 USD – see international currency converter)
The photo of the coin is copy protected so we can not show it here without violating that protection. However, you may see it by following the first provided link. The Japan Times Online article announcing the winning bid may be read by following, Vintage ¥2 coin fetches ¥32.1 million at auction.