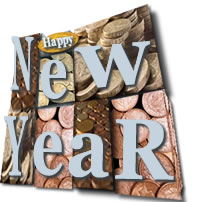 CoinNews would like to give our Best Wishes to Everyone for 2008.
While it's tempting to relay the exploits of CoinNews in 2007 and expand on everything coming in 2008, we just want to relay a simple message …
Thank you so much for the time you've spent with us in 2007. We're thrilled and humbled by your support. We'll strive to keep CoinNews a place you'll enjoy in 2008. With that said …
Happy New Year!
Mike Unser
Editor
CoinNews