It's not the largest or heaviest gold coin in the world, but this commemorative Beijing 2008 Olympic Games Gold Coin commands attention. Weighing in at 22 pounds (10 kg), a diameter 7.09 inches (18 cm) and made from .9999 fine gold, the 100,000 legal tender Chinese Yuan coin will cost one cool million to own.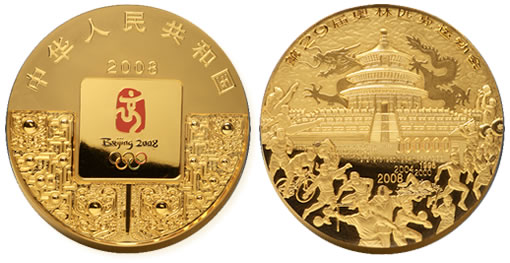 A spectacular price for sure, but is the coin worth its weight in gold? At gold's current spot price of $942.80 an ounce and considering there are 12 troy ounces per troy pound, that puts the coin's bullion value at about $249,000.
It's rare to find any commemorative priced as low as its bullion value. Why?
Read the rest of this numismatic news article »
{ 4 comments }