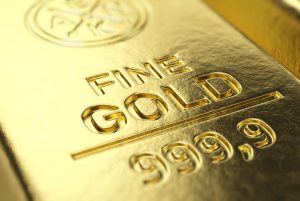 On Friday, precious metals advanced, resulting in trimmed weekly losses for gold and silver, and driving gains for platinum and palladium. It was the second consecutive week of declines for gold and silver.
Gold for June delivery gained for the first time since Monday, adding $21.80, or 1.1%, to settle at $1,981.60 an ounce on the Comex division of the New York Mercantile Exchange.
"This is the week that gold really got crushed because there's been a steady flow of that debt ceiling optimism and, in addition to that, some hawkish push back from the Fed," Reuters quoted Edward Moya, senior market analyst at OANDA.
Gold prices posted a 1.9% weekly decline following a nearly 0.3% dip last week. On Thursday, gold settled at its lowest price since March 27. The yellow metal is 8.5% ahead for the year to date.
As we look ahead to next week, Kitco News offers the following forecasts via their Wall Street & Main Street surveys:
"Most of the 15 participating analysts on the Wall Street side were bearish when asked about their gold price expectations for next week, with 53% projecting lower levels. Only 20% were bullish on prices and 27% were neutral.

The Main Street side was still bullish, but the bearish sentiment saw a significant move up. Out of the 927 participating retail investors, 47% expected higher prices, 38% estimated a move lower, and 15% are neutral, Kitco's survey showed."
Elsewhere, silver for July delivery jumped 42.7 cents, or 1.8% to close at $24.06 an ounce. Silver prices slid 0.4% this week after plunging 6.9% last week. On Thursday, silver marked its weakest settlement since March 29. So far this year, it has inched 0.08% higher.
Shifting focus to other precious metals, on Friday and for the week:
July platinum rose by $17.50, or 1.7%, to end at $1,075.70 an ounce, for a 0.8% weekly gain.

Palladium for June delivery soared by $73.60, or 5.1%, to settle at $1,523.80, for a 0.7% increase on the week.
Looking at the performance thus far this year, platinum has registered a decrease of 0.7%, whereas palladium has endured a 15.3% loss.
US Mint Bullion Sales in 2023
Based on the information provided, sales of U.S. Mint bullion products slowed over this week compared to the previous one. When comparing sales on a week-over-week basis:
American Gold Eagles: 26,000 ounces against 17,500 ounces
American Gold Buffalos: 9,500 ounces compared to 23,000 ounces
American Silver Eagles: 403,000 ounces against 450,000 ounces
The table below presents a breakdown of U.S. Mint bullion products sold, with columns indicating the number of coins sold (not total ounces) during different time periods.
US Mint Bullion Sales (# of coins)
Friday
Last Week
This Week
February
March
April
May
2023 Sales
$50 American Eagle 1 Oz Gold Coin
0
13,000
21,500
41,500
211,000
159,000
34,500
564,000
$25 American Eagle 1/2 Oz Gold Coin
0
0
0
8,000
1,000
8,000
0
54,000
$10 American Eagle 1/4 Oz Gold Coin
0
18,000
18,000
12,000
10,000
12,000
18,000
132,000
$5 American Eagle 1/10 Oz Gold Coin
0
0
0
85,000
10,000
35,000
0
245,000
$50 American Buffalo 1 Oz Gold Coin
0
23,000
9,500
19,500
73,000
61,000
32,500
245,000
$1 American Eagle 1 Oz Silver Coin
0
450,000
403,000
900,000
900,000
900,000
853,000
7,502,000
$100 American Eagle 1 Oz Platinum Coin
0
0
0
N/A
7,500
500
0
8,000