Like past U.S. Armed Forces 2.5 Ounce Silver Medals from the United States Mint, the Army medal sold out. It was not a frenzied sellout that happened within minutes, hours or a single day. Instead, it took several days — also like previous issues.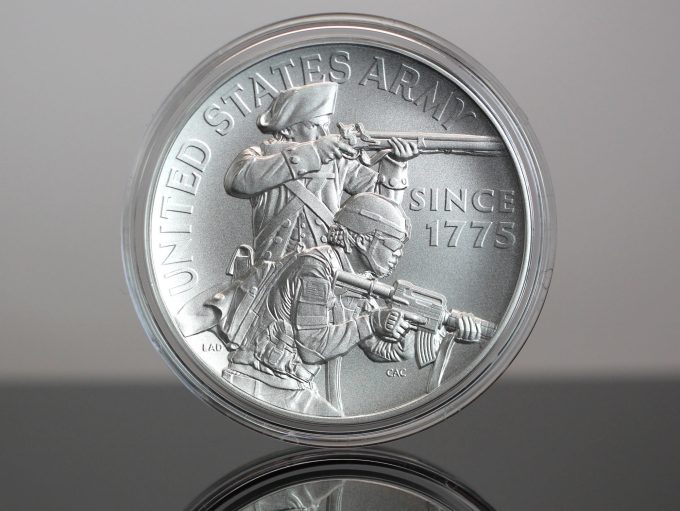 Released Monday, March 6, for $175, the 99.9% fine silver medal was unavailable by Saturday, March 11, selling out at 12:50 p.m. ET.
The medal's product page now presents a "Remind Me" option in the event any become available due to situations like order cancellations.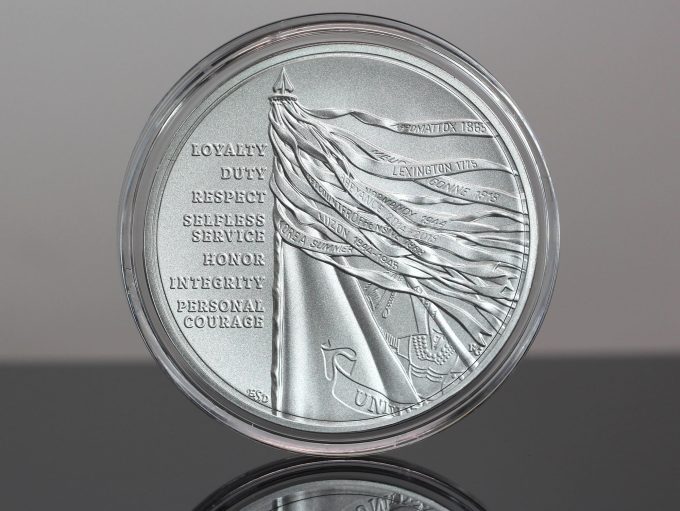 Armed Forces 2.5 Ounce Silver Medals are each limited to a mintage of 10,000. Earlier released medals honor the Air Force, Coast Guard, Marine Corps, and Navy. The final one in the large, 2-inch diameter series is yet to be scheduled for release. It will celebrate the Space Force.
The first medals went on sale for $160. They have performed well in the secondary market with those offered in original packaging realizing from about $210 to $340.
Part of the U.S. Mint's Armed Forces Silver Medals Program is to offer 1-ounce silver and bronze medals that share the same designs as the big medals. To date, Coast Guard and Air Force 1 ounce silver medals have been released for $75 apiece, as has an Air Force bronze medal for $20. These smaller medals have no mintage limits.
The U.S. Mint's collection of military medals is available for purchase here.