The United States Mint scheduled Nov. 14 as the release date for their reverse proof set of dollars celebrating innovation from the states of Rhode Island, Vermont, Kentucky and Tennessee. Subscriptions are open already. Subscribers automatically receive new sets when they are released, and they are not charged for shipping.
Reverse proof coins have mirror-like designs and frosted backgrounds — opposite of the traditional proof finish. The U.S. Mint released their set of regular proof 2022 dollars on June 7. Priced at $24 without a mintage limit, it has sales of 65,667 through Oct. 2.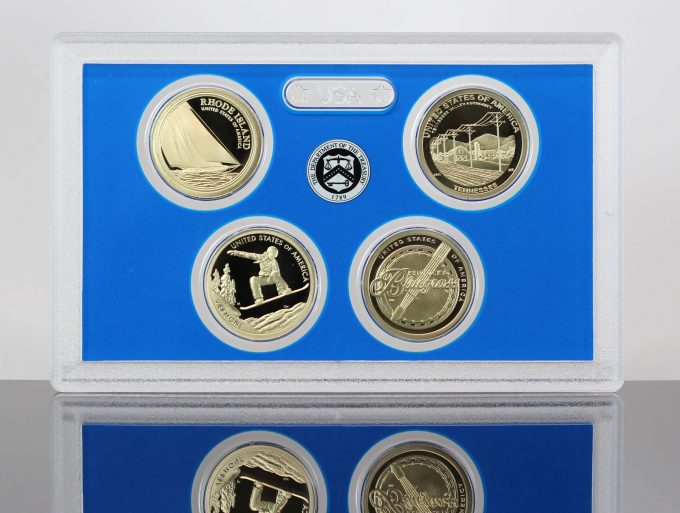 The upcoming set has a mintage of 50,000, like last year's set which eventually sold out at pricing of $28. Last year's set was the first where the U.S. Mint offered all the year's reverse proof Innovation dollars in one protective lens as a single product. Previous reverse proof dollars sold individually.
The price of this year's set is yet to be announced.
For ordering and subscription information, visit the Mint's store for American Innovation products.