On June 20, Heritage Auctions sold the 2021 Nobel Peace Prize medal awarded to independent Russian journalist and Novaya Gazeta editor-in-chief, Dmitry Muratov, for $103.5 million. That is the highest price, by far, ever paid for a Nobel medal — or a numismatic treasure of any kind.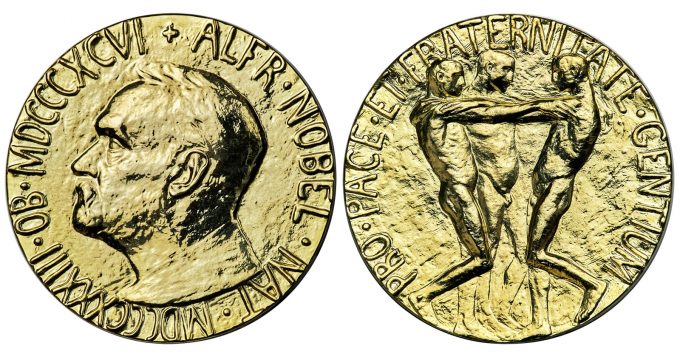 The medal sold to an anonymous buyer during a live auction held at the Times Center in Manhattan and broadcast around the world. Proceeds raised from the auction will support UNICEF's humanitarian response to the war in Ukraine and affected regions. Heritage Auctions donated its efforts to bring worldwide attention to Muratov's desire to aid those impacted by the war.
Muratov announced on March 22 that he intended to auction his medal with all proceeds going to support humanitarian relief efforts for Ukrainian child refugees and their families. Muratov's announcement garnered the interest of every major auction house in the world.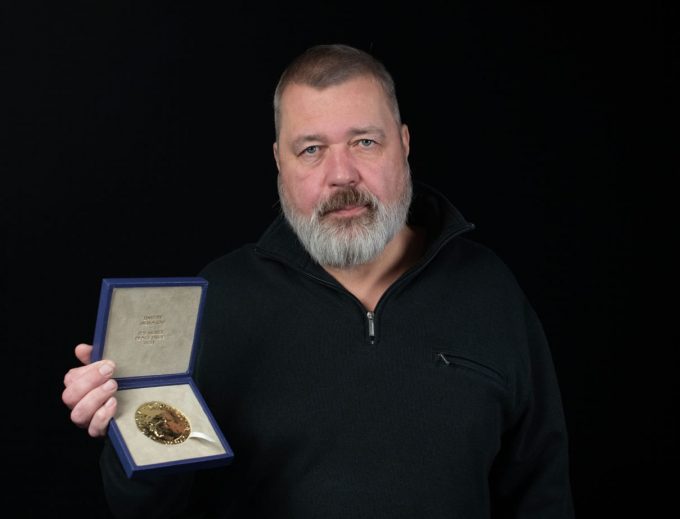 Within days, he elected to sell the medal through Heritage Auctions, whose efforts were led by Vice President Dustin Johnston.
"When I first spoke with Dmitry about the prospect of bringing his Nobel medal to auction to benefit UNICEF, his goal was to shine a light on the suffering of refugees," says Johnston, who oversees the management of the Currency division including consignment acquisitions. "With our aggressive promotion, and global coverage leading up to the auction on World Refugee Day, I absolutely believed Heritage's clients — and the world — would answer Dmitry's challenge. But none of us could have expected the end result, an absolutely breathtaking sum."
Indeed, it was Johnston who accepted the $103.5 million bid over the phone.
The medal opened live bidding at $787,500, then quickly reached $1 million; then, $2 million; then, $3 million. And each time bids reached a round number, the auditorium burst into applause. Bidders over the phone and on HA.com eventually drove the price past $16 million. Then, about 23 minutes after the auction began, a bidder on the phone with Johnston moved to the front of the line.
Johnston stood up and said, "I have a stated value bid of $103.5 million."
Auctioneer Mike Sadler, in disbelief, asked Johnston to repeat the amount. He did. The audience went silent.
"That's one way to do it," Sadler said. At which point, the room erupted.
Within moments, the funds were remitted to UNICEF.
"Despite offering just one lot in this auction, more than four dozen Heritage employees came together to make this event a success," Johnston says. "In addition, the Heritage Dutch subsidiary in Amsterdam was crucial to the logistics and promotion with assistance and referrals from the Heritage Hong Kong subsidiary. The international information combined with support from the multiple Heritage U.S. offices presented a global effort with extraordinary global impact."
Those who wish to support UNICEF's efforts may donate directly at https://www.unicefusa.org/nobelpeaceprize.
"Heritage was honored to have been part of the effort that attracted such generosity," said Jim Halperin, Heritage Auctions' co-chairman.
On April 11, 2013, Heritage Auctions sold the Nobel Prize medal awarded to Francis H. C. Crick for $2,270,500 — a record that stood for several years. Today, Muratov's medal — an honor he shared with Filipino journalist Maria Ressa, a fellow champion of a free press — stands entirely alone.
"UNICEF is honored, excited and deeply grateful to Dmitry Muratov for his extraordinary generosity — and we are astounded by the unprecedented response to the auction," said UNICEF Executive Director Catherine Russell after last week's event. "This remarkable contribution will help Ukrainian children survive this brutal war and, someday, rebuild their lives. We hope Mr. Muratov's gift inspires others to support vulnerable children in Ukraine and everywhere. We also want to thank the anonymous bidder, whose winning bid will do so much for so many."
Heritage Auctions
Heritage Auctions is the largest fine art and collectibles auction house founded in the United States, and the world's largest collectibles auctioneer. Heritage maintains offices in New York, Dallas, Beverly Hills, Chicago, Palm Beach, London, Paris, Geneva, Amsterdam, Brussels and Hong Kong.
Heritage also enjoys the highest Online traffic and dollar volume of any auction house on earth (source: SimilarWeb and Hiscox Report). The Internet's most popular auction-house website, HA.com, has more than 1,500,000 registered bidder-members and searchable free archives of five million past auction records with prices realized, descriptions and enlargeable photos. Reproduction rights routinely granted to media for photo credit.