Large military silver medals are the topic of the day as the United States Mint releases at noon ET its U.S. Coast Guard 2.5 Ounce Silver Medal.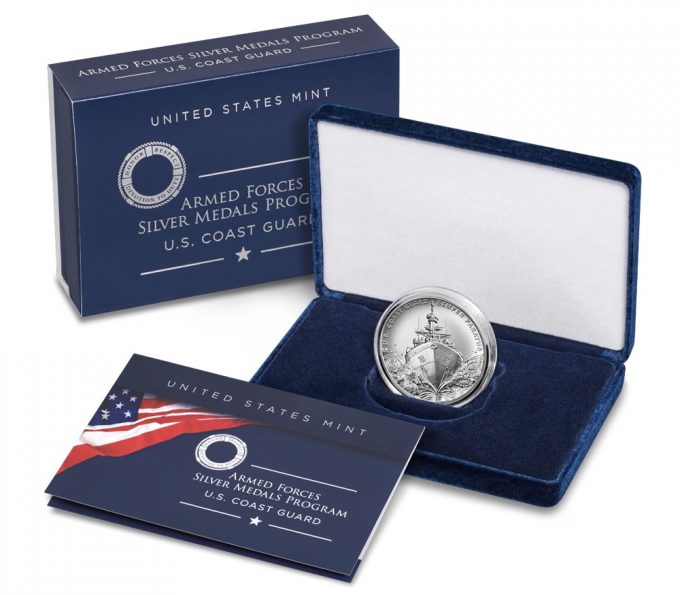 Limited to 10,000 pieces, each has a diameter of 2 inches and is struck from 99.9% pure silver. Featured designs on the medal honor the United States Coast Guard.
"Since 1790, the Coast Guard has safeguarded the American people and promoted national security, border security, and economic prosperity in a complex and evolving maritime environment," explains the U.S. Coast Guard website. "The Coast Guard saves those in peril and protects the Nation from all maritime threats."
This product is the second one from the U.S. Mint's Armed Forces Silver Medal Program. The first honored the U.S. Air Force and launched on July 13. It sold out.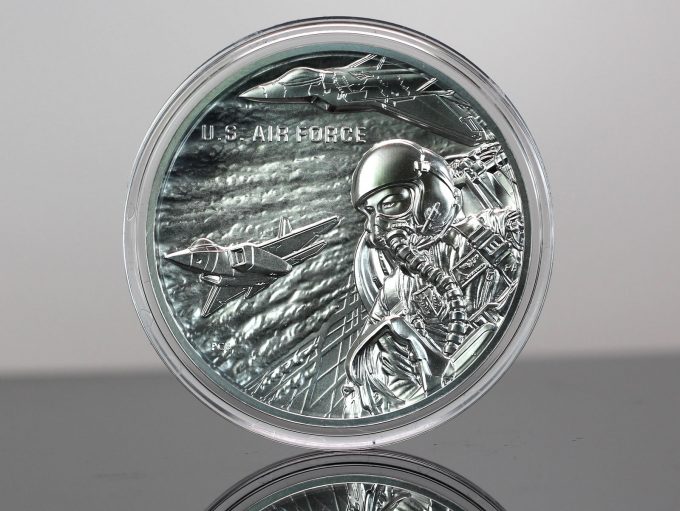 The next three 5-ounce medals will carry designs honoring the Navy, Marine Corps and Army. Smaller 1-ounce silver versions as well as bronze editions are also planned.
Coast Guard Medal Designs
Eighteen candidate designs for the Coast Guard medal were unveiled in 2018. The Citizens Coinage Advisory Committee (CCAC) and the Commission of Fine Arts (CFA) recommended two of the designs. These were selected by the Treasury Secretary.
Created by Richard Masters and sculpted by Michael Gaudioso, medal obverses (head side) depict a Coast Guard national security cutter shown at full throttle, speeding head-on toward the viewer.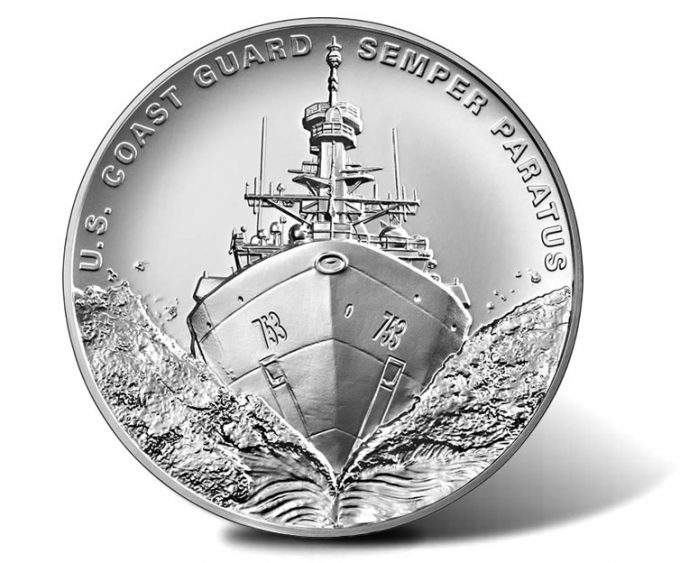 "U.S. COAST GUARD" and the Coast Guard motto "SEMPER PARATUS" (always ready) is inscribed above the cutter. The inscribed "753" hull number identifies the cutter Hamilton, named for Alexander Hamilton who was instrumental in the creation of the service.
Designed by Thomas Hipschen and sculpted by Renata Gordon, two iconic symbols of the Coast Guard are presented on the reverse (tails side) of the medal, a life preserver ring and racing stripe mark.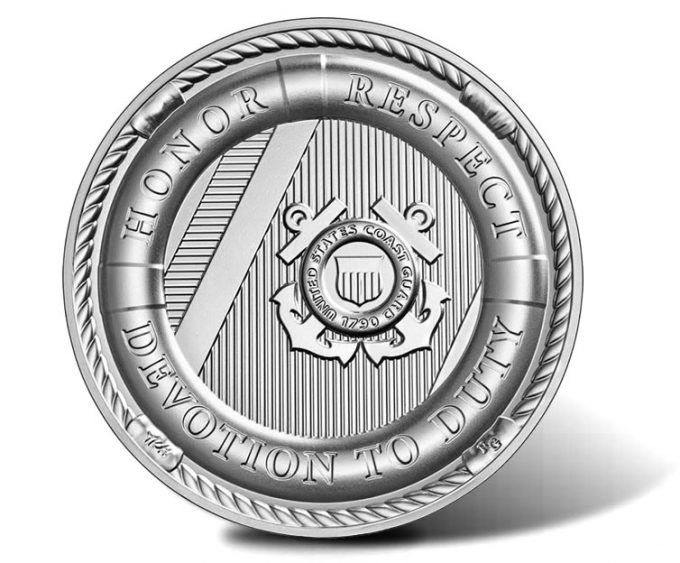 The preserver contains the Coast Guard's core values "HONOR," "RESPECT," and "DEVOTION TO DUTY." The Coast Guard emblem is shown in the center of the design.
Medal Specifications
| | |
| --- | --- |
| Denomination: | N/A |
| Finish: | Matte |
| Composition: | 99.9% Silver |
| Weight: | 2.500 Troy oz. / 77.759 g |
| Diameter: | 2.00 inches |
| Edge: | Plain |
| Mint and Mint Mark: | Philadelphia / None |
| Privy Mark: | N/A |
Ordering and Price
Priced at $160, the product may be purchased directly from the U.S. Mint via their online store for silver medals.
Orders are limited to one per household for the first 24 hours.