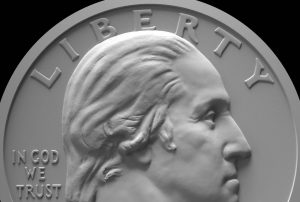 The United States Mint has announced all five women to be celebrated during the first year of their American Women Quarters™ Program.
Authorized under Public Law 116-330, the program of quarter dollars will feature reverses (tails side) that honor women who shaped American history. There will be up to five different reverses every year beginning in 2022 and continuing through 2025.
"Courageous women have made countless contributions throughout our great Nation's history," said Mint Director David J. Ryder. "The American Women Quarters Program is a unique opportunity to honor a broad and diverse group of women whose achievements, triumphs, and legacies reflect the strength and resilience of our Nation. We look forward to sharing their stories."
In April, the U.S. Mint announced the first two honorees. This week the bureau announced the other three women to be celebrated in 2022. The first five honorees are:
Maya Angelou – celebrated author
Dr. Sally Ride – first American woman in space
Wilma Mankiller – first female Principal Chief of the Cherokee Nation
Adelina Otero-Warren – a leader in New Mexico's suffrage movement
Anna May Wong – first Chinese American film star in Hollywood
The Mint has already unveiled candidate designs for the 2022 Maya Angelou quarter and 2022 Dr. Sally Ride quarter.
The government agency has also unveiled proposed designs for the obverse (heads side) of 2022-2025 American Women quarter dollars. One obverse image will be shared across all four years of quarters and it must feature a likeness of George Washington that is distinguishable from past quarter programs.
As required by Public Law 116-330, no living person can be featured on the coin designs. The public is invited to submit recommendations for women to be honored using the web portal established by the National Women's History Museum.
The Treasury Secretary is tasked with selecting the final quarter dollar designs after consultation with the Smithsonian Institution's American Women's History Initiative, the National Women's History Museum, and the Congressional Bipartisan Women's Caucus and following recommendations by Citizens Coinage Advisory Committee and Commission of Fine Arts.