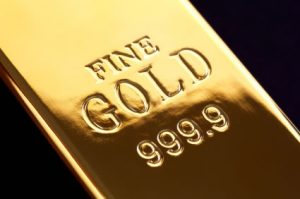 Gold futures climbed on Friday to score a gain for the week. Silver, platinum and palladium, meanwhile, declined slightly on the day to contribute a tad more to their weekly losses.
Gold for February delivery rose $6.20, or 0.3%, to settle at $1,843.60 an ounce on the Comex division of the New York Mercantile Exchange.
"You're going to see gold move higher next year, but this year, it will be fairly choppy going into year end," Reuters quoted Chris Gaffney, president of world markets at TIAA Bank.
Gold futures traded 0.2% higher this week after rising 2.9% last week. On Tuesday at $1,874.90 an ounce they scored their highest settlement since Nov. 17. The yellow metal is ahead 21% on the year to date.
In looking ahead to next week, Kitco News offers the following forecasts via their Wall Street & Main Street surveys:
"There was a fairly tight race among Wall Street analysts indicating there is not clear direction in sentiment. This week 15 analysts participated in the survey. A total of five voters, or 33%, called for gold prices to rise next week; at the same time, six analyst, or 40%, called for lower prices; finally, four analysts or 27% were neutral on gold.

However, sentiment remains firmly bullish among Main Street investors. A total of 1,507 votes were cast this past week in online surveys. Among those, 820 voters, or 54%, said they were bullish on gold next week. Another 428 participants, or 28%, said they were bearish, while 259 voters, or 17%, were neutral on the precious metal."
Silver for March delivery dipped less than a half penny, or 0.01%, to close at $24.092 an ounce. Silver futures traded 0.7% lower this week after soaring 7.1% last week. On Monday at $24.794 an ounce they marked their best finish since Nov. 16. The precious metal is 34.4% higher on the year.
In PGM futures on Friday and for the week:
January platinum declined $5.90, or 0.6%, to end at $1,021.80 an ounce, for a 4.8% weekly loss.

Palladium for March delivery shed $2.40, or 0.1%, to finish at $2,333.10 an ounce, for a 1.1% weekly decline.
Both are higher for the year so far with gains of 4.5% for platinum and 22.2% for palladium.
London Precious Metals Prices (LBMA)
London precious metals prices ended lower on Friday and for the week. In comparing their levels from Thursday PM to Friday PM:
Gold fell $2.35, or 0.1%, to $1,842 an ounce.
Silver declined 7 cents, or 0.3%, to $23.815 an ounce.
Platinum dropped $29, or 2.8%, to $1,009 an ounce.
Palladium fell $30, or 1.3%, to $2,332 an ounce.
In LBMA weekly results, prices declined 0.05% for gold, 1.7% for silver, 4.8% for platinum and 0.8% for palladium.
US Mint Bullion Sales in 2020
United States Mint bullion products divided this week from last with gold sales higher overall and silver sales lower. In week-over-week comparisons:
Sales of American Gold Eagles climbed 24,000 ounces after increasing by 13,000 ounces last week.

Sales of American Silver Eagles advanced 475,000 ounces after rising by 800,000 ounces last week.

Sales of American Buffalo gold increased 2,500 ounces after they rose by 7,500 ounces last week.
Below is a sales breakdown of U.S. Mint bullion products with columns listing the number of coins sold during varying periods. Products with an asterisk (*) are no longer available.
US Mint Bullion Sales (# of coins)
Friday
Last Week
This Week
October
November
December
2020 Sales
$50 American Eagle 1 Oz Gold Coin
1,500
12,500
24,000
64,500
77,000
30,500
729,500
$25 American Eagle 1/2 Oz Gold Coin
0
0
0
6,000
4,000
0
68,000
$10 American Eagle 1/4 Oz Gold Coin
0
0
0
8,000
10,000
0
106,000
$5 American Eagle 1/10 Oz Gold Coin
0
5,000
0
25,000
35,000
0
350,000
$50 American Buffalo 1 Oz Gold Coin
1,500
7,500
2,500
19,500
23,500
7,000
238,500
$1 American Eagle 1 Oz Silver Coin
0
800,000
475,000
3,397,000
4,805,000
751,000
30,089,500
America Samoa 5 oz Silver Coin*
0
0
0
0
0
0
45,000
Weir Farm 5 oz Silver Coin*
0
0
0
0
0
0
45,000
Salt River Bay 5 oz Silver Coin*
0
0
0
0
0
0
45,000
Marsh Billings 5 oz Silver Coin*
0
0
0
0
0
0
45,000
Tallgrass Prairie 5 oz Silver Coin*
0
0
0
0
0
0
45,000
$1 American Eagle 1 Oz Platinum Coin*
0
0
0
0
0
0
56,500