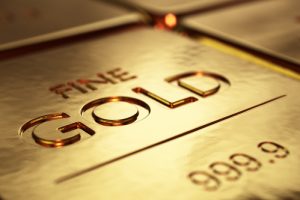 Platinum prices increased Friday, scoring their seventh straight gain. Gold, silver and palladium also moved higher on the day, trimming their weekly losses which now total two in a row. The daily advances for gold and silver were their first since Monday.
Gold for December delivery rose $10.90, or 0.6%, to settle at $1,872.40 an ounce on the Comex division of the New York Mercantile Exchange.
"The thought of stimulus talks moving forward once again has supported gold as we realise central bank liquidity and fiscal stimulus measures continue to be a driving force behind this market," Reuters quoted David Meger, director of metals trading at High Ridge Futures.
Gold futures traded 0.7% lower this week after dropping 3.4% last week. They are 22.9% higher on the year to date.
In looking ahead to next week, Kitco News offers the following forecasts via their Wall Street & Main Street surveys:
"This week 17 analysts participated in the survey. A total of eight voters each, or 47%, called for gold prices to rise next week; meanwhile, five analysts, or 29%, called for lower prices; four analysts or 24% were neutral on gold.

Meanwhile, a total of 1,539 votes were cast this past week in online surveys. Among those, 642 voters, or 42%, said they were bullish on gold next week. Another 594 participants, or 39%, said they were bearish, while 303 voters, or 20%, were neutral on the precious metal."
Elsewhere, silver for December delivery tacked on 31.5 cents, or 1.3%, to settle at $24.363. Silver prices lost 1.7% last week after falling 3.5% last week. They are 36% higher on the year.
In PGM futures on Friday and for the week:
January platinum climbed $5.70, or 0.6%, to $957.20 an ounce, for a 6.8% weekly increase.

Palladium for December delivery added $3.50, or 0.2%, to $2,323.30 an ounce, but edged 0.3% lower on the week.
The two are divided on the year so far with platinum down 2.1% lower and palladium up 21.7%.
London Precious Metals Prices (LBMA)
London precious metals prices ended higher on Friday and they divided on the week. In comparing their levels from Thursday PM to Friday PM:
Gold rose $18.35, or 1%, to $1,875.70 an ounce.
Silver added 18.5 cents, or 0.8%, to $24.165 an ounce.
Platinum gained $12, or 1.3%, to $956 an ounce.
Palladium rose $27, or 1.2%, to $2,337 an ounce.
In LBMA weekly results, prices declined 0.8% for gold, they dipped 0.3% for silver, they surged 6.6% for platinum and they edged up 0.2% for palladium.
US Mint Bullion Sales in 2020
United States Mint bullion products were mixed this week from last week with gold sales sharply stronger and silver sales weaker. In week-over-week comparisons:
Sales of American Gold Eagles climbed 25,000 ounces after increasing by 9,500 ounces last week.

Sales of American Silver Eagles advanced 754,500 ounces after rising by 1,048,500 ounces last week.

Sales of American Buffalo gold increased 6,000 ounces after they rose by 1,500 ounces last week.
Below is a sales breakdown of U.S. Mint bullion products with columns listing the number of coins sold during varying periods. Products with an asterisk (*) are no longer available.
US Mint Bullion Sales (# of coins)
Friday
Last Week
This Week
September
October
November
2020 Sales
$50 American Eagle 1 Oz Gold Coin
0
7,000
23,500
18,500
64,500
52,500
674,500
$25 American Eagle 1/2 Oz Gold Coin
0
1,000
1,000
3,000
6,000
3,000
67,000
$10 American Eagle 1/4 Oz Gold Coin
0
4,000
2,000
4,000
8,000
10,000
106,000
$5 American Eagle 1/10 Oz Gold Coin
0
10,000
5,000
10,000
25,000
30,000
345,000
$50 American Buffalo 1 Oz Gold Coin
0
1,500
6,000
4,500
19,500
15,000
223,000
$1 American Eagle 1 Oz Silver Coin
0
1,048,500
754,500
2,958,500
3,397,000
3,456,000
27,989,500
America Samoa 5 oz Silver Coin*
0
0
0
0
0
0
45,000
Weir Farm 5 oz Silver Coin*
0
0
0
0
0
0
45,000
Salt River Bay 5 oz Silver Coin*
0
0
0
0
0
0
45,000
Marsh Billings 5 oz Silver Coin*
0
0
0
0
0
0
45,000
Tallgrass Prairie 5 oz Silver Coin*
0
0
0
45,000
0
0
45,000
$1 American Eagle 1 Oz Platinum Coin*
0
0
0
0
0
0
56,500