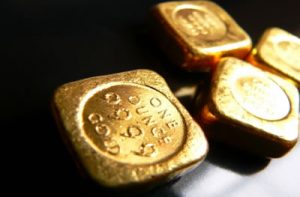 Precious metals prices increased Friday, padding their gains in July. Gold was one of the biggest winners. The yellow metal notched another record after falling on Thursday for its first loss in ten sessions and snapping a streak of four consecutive settlement highs.
Gold for December delivery tacked on $19.10, or 1%, to a record finish of $1,985.90 an ounce on the Comex division of the New York Mercantile Exchange.
"The macro environment still remains very positive and prices continue to track real rates … extreme weakness in the dollar has helped buoy gold prices further," Reuters quoted Standard Chartered analyst Suki Cooper.
Gold prices rallied 4.7% this week, boosting their gain in July to 10.3%. They are 30.4% higher on the year to date.
In looking ahead to next week, Kitco News offers the following forecasts via their Wall Street & Main Street surveys:
"This week, 17 Wall Street professionals took part in this week's poll, 10, or 59%, called for gold prices to rise. Three analysts, or 18%, predicted lower prices. Meanwhile, four analysts, or 24%, expected prices to trade sideways.

A total of 2,075 votes were cast in an online Main Street poll. Of these, 1,375 respondents, or 66%, looked for gold to rise in the next week. Another 385, or 19%, said lower, while 315 voters, or 15%, were neutral."
Meanwhile, silver for September surged 85.4 cents, or 3.7%, to close at $24.216 an ounce. Silver prices logged gains of 6% for the week and 30% for the month. They ended at $24.501 an ounce on Monday, registering their best settlement since Aug. 27, 2013. The precious metal is 35.1% ahead for the year.
In PGM futures on Friday, for the week, and in July:
October platinum rose $6.30, or 0.7%, to end at $918.90 an ounce, but on the week fell 3.9%. Palladium still advanced 8% for the month.

Palladium for September delivery rose $10.40, or 0.5% to settle at $2,145.30 an ounce, but dropped 6.5% on the week for a trimmed monthly increase of 9.1%.
The two are divided on the year so far with platinum down 6% and palladium up 12.4%.
London Precious Metals Prices (LBMA)
London precious metals prices advanced on Friday, were mixed on the week, and higher for the month. In comparing their levels from Thursday PM to Friday PM:
Gold added $7.25, or 0.4%, to $1,964.90 an ounce.
Silver jumped 91 cents, or 3.9%, to $24.07 an ounce.
Platinum rose $15, or 1.7%, to $905 an ounce.
Palladium added $10, or 0.5%, to $2,065 an ounce.
In LBMA weekly results, prices climbed 3.3% for gold and 7.1% for silver while they declined 2.2% for platinum and 5.5% for palladium.
In LBMA results for July, prices rose 11.1% for gold, 34.9% for silver, 11.2% for platinum, and 8.4% for palladium.
US Mint Bullion Sales in 2020
U.S. Mint American Eagle and Buffalo sales split in July from June with gold coin totals higher and silver coin totals lower. In headline comparisons:
American Eagle gold coins advanced by 115,500 ounces in July, up 162.5% from the 44,000 ounces sold in June and 2,000% higher than the 5,500 ounces sold in July 2019. Year to date, American Gold Eagle sales at 494,500 ounces are 333.8% above the 114,000 ounces sold during the same period last year.

American Eagle silver coins climbed in July by 1,084,500 ounces, marking declines of 21.3% from June sales of 1,378,000 ounces and 12.5% from the 1,240,000 ounces sold in July 2019. American Silver Eagle sales for the year so far at 13,681,000 coins are 21.5% higher than the 11,262,000 coins sold through the same time last year.

American Buffalo gold coins increased by 22,000 ounces in July, compared to 7,500 ounces in June, lifting their year-to-date total to 148,000 ounces. In 2019, July sales of the coins reached 500 ounces and their total through the first seven months of 2019 totaled 48,000 ounces.

American Platinum Eagles last registered gains in April and have year-to-date sales of 56,500 ounces. Last year's issue finished with sales of 40,000 ounces, and also only had sales through the first four months of 2019.
Below is a sales breakdown of U.S. Mint bullion products with columns listing the number of coins sold during varying periods. Products with an asterisk (*) are no longer available.
US Mint Bullion Sales (# of coins)
Friday
Last Week
This Week
May
June
July
2020 Sales
$50 American Eagle 1 Oz Gold Coin
23,000
44,500
37,000
5,500
42,500
107,500
435,000
$25 American Eagle 1/2 Oz Gold Coin
0
4,000
0
6,000
2,000
4,000
45,000
$10 American Eagle 1/4 Oz Gold Coin
0
8,000
0
12,000
2,000
10,000
64,000
$5 American Eagle 1/10 Oz Gold Coin
0
25,000
10,000
0
0
35,000
210,000
$50 American Buffalo 1 Oz Gold Coin
0
9,500
7,500
2,500
7,500
22,000
148,000
$1 American Eagle 1 Oz Silver Coin
12,500
623,500
461,000
490,000
1,378,000
1,084,500
13,681,000
America Samoa 5 oz Silver Coin*
0
0
0
0
0
0
45,000
Weir Farm 5 oz Silver Coin*
0
0
0
0
0
0
45,000
Salt River Bay 5 oz Silver Coin*
0
0
0
0
0
0
45,000
Marsh Billings 5 oz Silver Coin*
0
0
0
0
0
45,000
45,000
$1 American Eagle 1 Oz Platinum Coin*
0
0
0
0
0
0
56,500