Starting today, July 8, collectors have the opportunity to buy the United States Mint 2020-W Uncirculated American Silver Eagle as it launches at noon EDT for $54.
This numismatic version of the U.S. Mint's extremely popular .999 fine, 1 ounce American Eagle silver bullion coin should see notable demand in its own right as tens of thousands are always purchased within the first few days of release. These uncirculated coins debuted in 2006, succeeding the bullion program by twenty years.
For reference, very early sales of several past issues reached: 82,784 (2019) 89,482 (2018); 111,224 (2017); 134,925 (2016); 127,872 (2015); 106,349 (2014); 104,570 (2013); and 123,801 (2012). The 2011-W Uncirculated Silver Eagle eclipsed those numbers at 184,967 in its first four days owing to pent-up demand following a two-year program hiatus.
Like all American Silver Eagles, the uncirculated coin offers "Walking Liberty" on the obverse (heads side) as originally designed by Adolph A. Weinman. This image of Liberty shown in full stride debuted on 1916-1947 half dollars and has been a favorite of collectors ever since. She is depicted wrapped in the American Flag with her right hand extended with branches of laurel and oak in her left. Inscriptions around the depiction read "LIBERTY," "2020," and "IN GOD WE TRUST."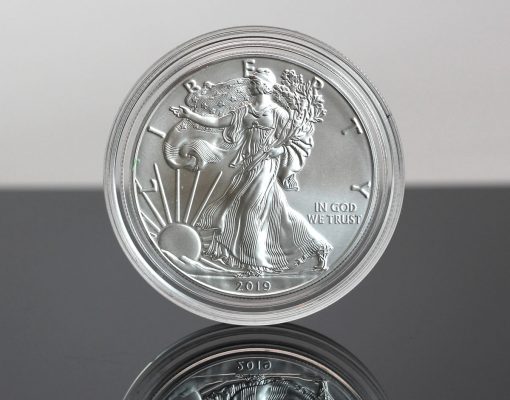 Silver Eagle reverses (tails side) contain a heraldic eagle with shield design. John Mercanti created this image that has appeared on issues since their inception. (In June, the U.S. Mint unveiled candidate designs to replace this image.)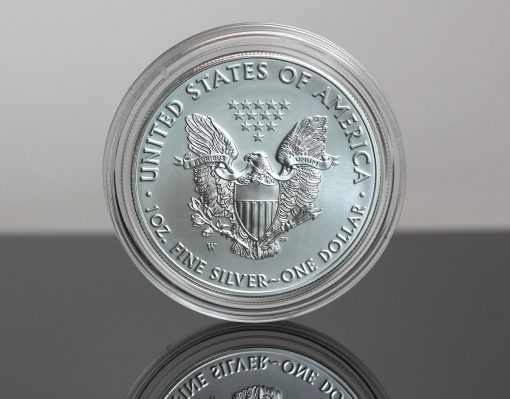 Reverse inscriptions read "UNITED STATES OF AMERICA," "E PLURIBUS UNUM" and "1 OZ. FINE SILVER — ONE DOLLAR." In addition, a 'W' mintmark also appears on the reverse denoting its production at the West Point Mint.
Specifications of Uncirculated American Silver Eagles
Denomination:
$1
Finish:
Uncirculated
Composition:
99.9% Silver
Weight:
1.000 troy oz.
(31.103 grams)
Diameter:
1.598 inches
(40.60 mm)
Edge:
Reeded
Mint and Mint Mark:
West Point – W
Released and Upcoming Numismatic 2020 Silver Eagles
American Silver Eagles are typically released annually in bullion, proof and uncirculated versions. The 2020-W Proof Silver Eagle launched Jan. 9.
The U.S. Mint will issue two more silver editions following this latest uncirculated coin, although their official release dates are not yet known. They include the 2020-S Proof American Silver Eagle from the San Francisco Mint and a special End of World War II 75th Anniversary 2020-W Proof American Silver Eagle from the West Point Mint. The latter coin will bear a symbolic V75 privy mark.
Ordering
When released at noon, order 2020-W Uncirculated American Silver Eagles directly from the Mint's online store, located here.
This coin has no mintage or order limits.