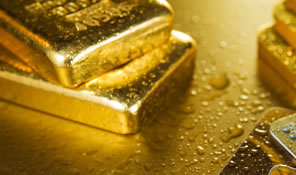 Precious metals divided Friday with gold and palladium gaining and silver and platinum falling. Most of the metals declined on the week. Weekly losses in gold and silver were their first in four weeks, though gold's fall was modest.
Gold for August delivery on Friday edged up 80 cents, or less than 0.1%, to settle at $1,344.50 an ounce on the Comex division of the New York Mercantile Exchange.
"While the Fed might not be moving toward a 'July' rate cut, enough analysts in the marketplace are predicting the Fed is moving to cut and that underpins gold and silver prices above the June lows," said analysts at Zaner Metals according to MarketWatch.
Gold futures traded 0.1% lower this week following three straight weeks of gains that had raised prices by a combined 5.5%. A week ago Friday, June 7, they ended at $1,346.10 an ounce for their highest settlement since Feb. 20. They are 4.9% higher on the year to date.
In looking ahead to next week, Kitco News offers the following forecasts via their Wall Street & Main Street surveys:
"Twenty-two market professionals took part in the Wall Street survey. A total of 16 voters, or 73%, called for gold to rise. There were three votes each, or 14%, for either lower or sideways/neutral.

Meanwhile, 558 respondents took part in an online Main Street poll. A total of 389 voters, or 70%, called for gold to rise. Another 122, or 22%, predicted gold would fall. The remaining 47 voters, or 8%, saw a sideways market."
Elsewhere, silver for July delivery shed 8.9 cents, or 0.6%, to close at $14.803 an ounce. Silver futures traded 1.5% lower this week following three weeks of gains that had lifted prices by a combined 4.5%. They are 4.7% lower on the year.
In PGM futures on Friday and for the week:
July platinum declined $4.70, or 0.6% to $804.70 an ounce, for a 0.2% weekly loss.

Palladium for September delivery jumped $23.30, or 1.6%, to $1,461.50 an ounce, for a 7.8% weekly increase.
Both are higher on the year so far with gains of 0.5% for platinum and 22.1% for palladium.
London Precious Metals Prices
London precious metals prices finished mostly higher on Friday and higher for the week. In comparing their levels from Thursday PM to Friday PM:
Gold rose $15.35, or 1.2%, to $1,351.25 an ounce.
Silver added 23 cents, or 1.6%, to $15.025 an ounce.
Platinum declined $3, or 0.4%, to $806 an ounce.
Palladium rose $9, or 0.6%, to $1,447 an ounce.
In LBMA results for the week, gains reached 0.8% for both gold and silver, 0.2% for platinum, and 6.7% for palladium.
US Mint 2019 Bullion Sales
United States Mint bullion sales picked up for a second week in a row. In headline week-over-week comparisons:
Gold bullion coins moved up by 5,000 ounces after rising by 2,000 ounces previously. Splits included 3,000 ounces in American Gold Eagles against 1,000 ounces previously and 2,000 ounces in American Gold Buffalo compared to 1,000 previously.

American Silver Eagle advanced by 326,500 compared to their increase last week of 223,500.
Below is a sales breakdown of U.S. Mint bullion products with columns listing the number of coins sold during varying periods. Products with an asterisk (*) are no longer available.
US Mint Bullion Sales (# of coins)
Friday
Last Week
This Week
April
May
June
2019 Sales
$50 American Eagle 1 Oz Gold Coin
0
500
3,000
6,500
3,500
3,500
77,500
$25 American Eagle 1/2 Oz Gold Coin
0
0
0
1,000
0
0
19,000
$10 American Eagle 1/4 Oz Gold Coin
0
0
0
2,000
0
0
26,000
$5 American Eagle 1/10 Oz Gold Coin
0
5,000
0
25,000
5,000
5,000
145,000
$50 American Buffalo 1 Oz Gold Coin
0
1,000
2,000
6,500
3,000
3,000
47,500
$1 American Eagle 1 Oz Silver Coin
0
223,500
326,500
1,196,000
866,000
550,000
9,537,000
American Memorial Park 5 Oz Silver Coin
0
0
0
N/A
78,000
0
78,000
Lowell 5 Oz Silver Coin*
N/A
80,000
$100 American Eagle 1 Oz Platinum Coin*
N/A
6,500
N/A
0
40,000