Even as silver trades near its lowest price of the year, the United States Mint hopes to see some interest in the precious metal with today's release of the 2019-W Uncirculated American Silver Eagle.
Struck in an ounce of .999 fine silver, the annually issued uncirculated Silver Eagle is a popular product for coin collectors. Last year, the 2018 edition racked up four-day starting sales of 89,482 coins. It is closing in on 139,000 sold, the latest U.S. Mint figures show. The 2017-dated release logged final sales above 176,700 coins.
Uncirculated Silver Eagle Designs Specifications
The uncirculated Silver Eagle debuted in 2006 as another numismatic version of the U.S. Mint's popular bullion American Silver Eagle. It joined a proof version which debuted alongside the bullion piece in 1986. All coins of the series feature the same basic obverse (heads side) and reverse (tails side) imagery.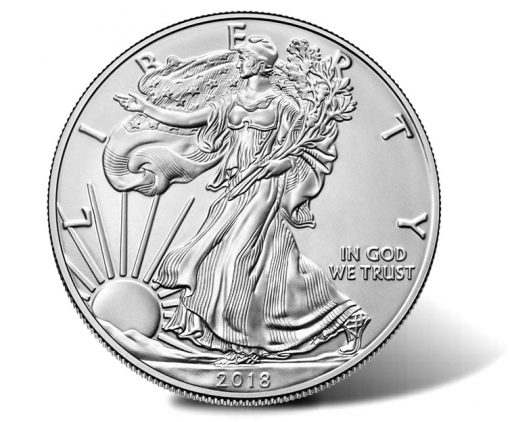 This includes the obverse likeness of "Walking Liberty" as originally designed by Adolph A. Weinman. This design first appeared on 1916-1947 half dollars and has been a favorite of collectors ever since. Liberty is shown in full stride towards the sun while wrapped in the folds of the flag. Her right hand is extended with branches of laurel and oak in her left. Inscriptions around Liberty read "LIBERTY," "2019," and "IN GOD WE TRUST."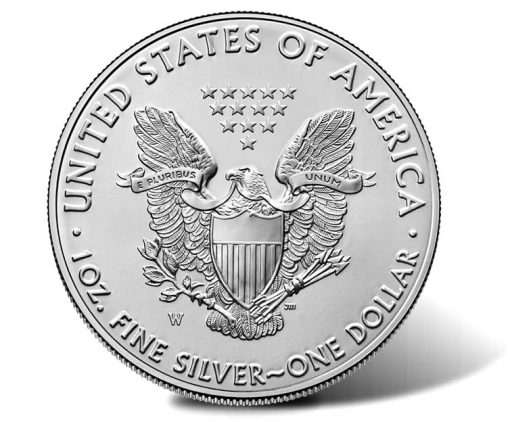 Offered on the reverse is a heraldic eagle with shield design by John Mercanti. Inscriptions include "UNITED STATES OF AMERICA," "E PLURIBUS UNUM," and "1 OZ. FINE SILVER — ONE DOLLAR."
Each of these coins is produced at the U.S. Mint's facility in West Point. To indicate this, a 'W' mintmark is found near lower left of the eagle.
Additional coin specifications are as follows:
Uncirculated American Silver Eagle Specifications
Denomination:
$1
Finish:
Uncirculated
Composition:
99.9% Silver
Weight:
1.000 troy oz.
(31.103 grams)
Diameter:
1.598 inches
(40.60 mm)
Edge:
Reeded
Mint and Mint Mark:
West Point – W
Ordering & Pricing
The 2019-W Uncirculated American Silver Eagle may be ordered directly from the Mint's online store, located here. Orders are also accepted by phone at 1-800-USA-MINT (872-6468).
Pricing is $46.95, the same amount as last year's release. Last year's coin launched May 24, 2018 when LBMA silver was $16.51 an ounce. In contrast, the fixing for the metal today was $14.375 an ounce — the lowest point since Nov. 30, 2018.