Now available from the United States Mint is the 2014-W Uncirculated American Silver Eagle. An annual issue for coin collectors, this Silver Eagle has regular pricing of $43.95 — $5 less than last year's opening price.
As with other collectible silver coins, popular annual sets and numismatic America the Beautiful Quarter products, U.S. Mint subscribers this year received a 10% break in price. They paid $4 less, or $39.55, to automatically receive the uncirculated American Silver Eagle upon its release.
This latest issue has the same major specifications and shares the same designs as all the other American Silver Eagles released since 1986, including the two that went on sale earlier this year. These coins are produced in 1.0000 troy ounces of 99.9% fine silver, have a diameter of 1.598 inches, a thickness of 0.177 inches and have edges that are reeded. Obverses feature Adolph A. Weinman's iconic Walking Liberty design and reverses, which the CCAC recommended changing, bear John Mercanti's Heraldic Eagle design.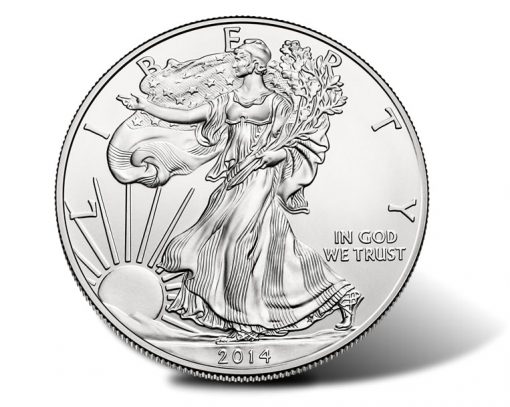 Uncirculated American Silver Eagle coins are unique because they are struck on specially burnished blanks. Visually, their finish is most like the bullion versions produced for investors with this year's coin launching on Jan. 13, 2014 and already having sales atop 15 million. These new collectible coins will not approach any level near that. No collector coins do. Last year's 2013-W Uncirculated American Silver Eagle Coin debuted on May 28 and sold out with sales of 178,941 on Dec. 19.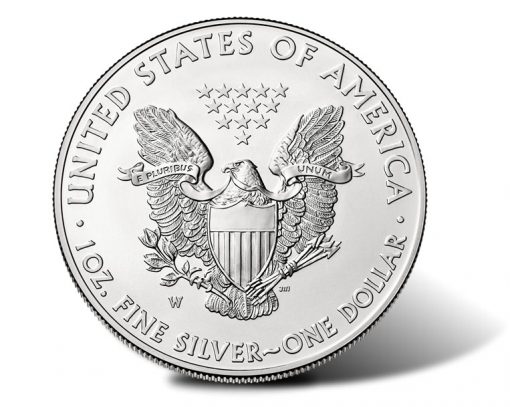 Making them noticeably different from their bullion counterpart is the "W" mint mark that denotes production at U.S. Mint facility in West Point. Uncirculated Silver Eagles debuted in 2006 and has been issued in 2007, 2008, 2011, 2012 and 2013. All collectible American Silver Eagles were canceled in 2009 and 2010 as silver blanks were reserved for bullion production.
The other 2014-dated American Silver Eagle is the proof version for $52.95. Proof coins have sharp reliefs and mirror-like backgrounds. The 2014-W Proof American Silver Eagle launched on Jan. 23, 2014 and has sales of 451,381.
Ordering
Order the 2014-W Uncirculated American Silver Eagle or proofs straight from the U.S. Mint at its product page, located here, or by phone using 1-800-USA-MINT (872-6468).
There are no household ordering limits or stated mintage limits.
Annual Uncirculated Dollar Coin Sets
Uncirculated Silver Eagles are also packaged in collector sets with America's other dollar coinage. The 2013-W Uncirculated American Silver Eagle is still available from the U.S. Mint within its 2013 Annual Uncirculated Dollar Coin Set for $44.95 and has sales of 37,343. The 2014-dated set is scheduled to launch in July.