The United States Mint released images, information and pricing for its upcoming product that is packaged in the shape of a rocket ship.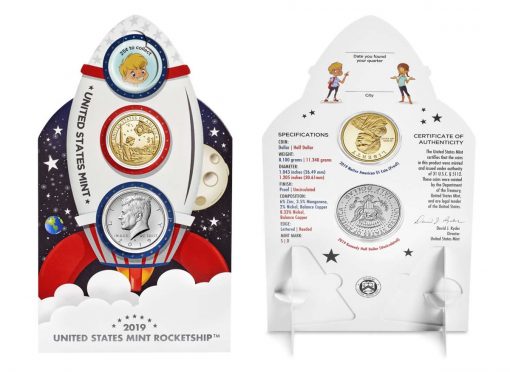 Designed to introduce children to the joys of coin collecting, the U.S. Mint's "Rocketship" product features a 2019-D Uncirculated Kennedy half-dollar, a space-themed 2019-S Proof Native American Native $1 Coin, an area to add a quarter to further inspire collecting, and glow-in-the-dark rocket ship packaging that can stand on its own.
"Two of our Mighty Minters™, Timothy and Layla, will help kids ages 7 – 12 as they 'blast off' into the exciting world of coin collecting," the Mint describes. "To activate the glow-in-the-dark feature, place Rocketship in direct sunlight for about five minutes. Then take it into a dark room and watch it glow."
The product will launch on Feb. 28 at noon ET for $9.95. No more than 50,000 will be sold and there will be a limit of two per household.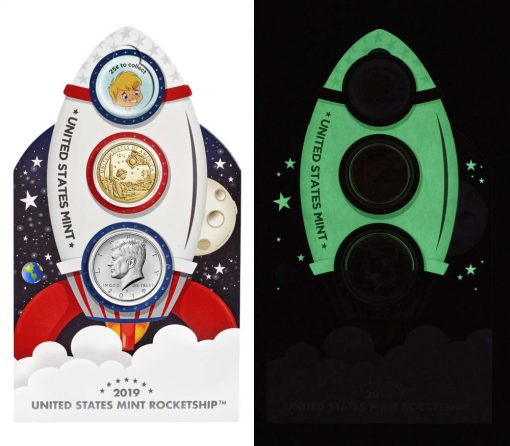 For more details, visit the Mint's online page for the product.