On Sept. 1, 2017, the Professional Coin Grading Service (PCGS) started recognizing Cameo and Deep Cameo contrast on MS-60 and higher Prooflike and Specimen Canadian coins.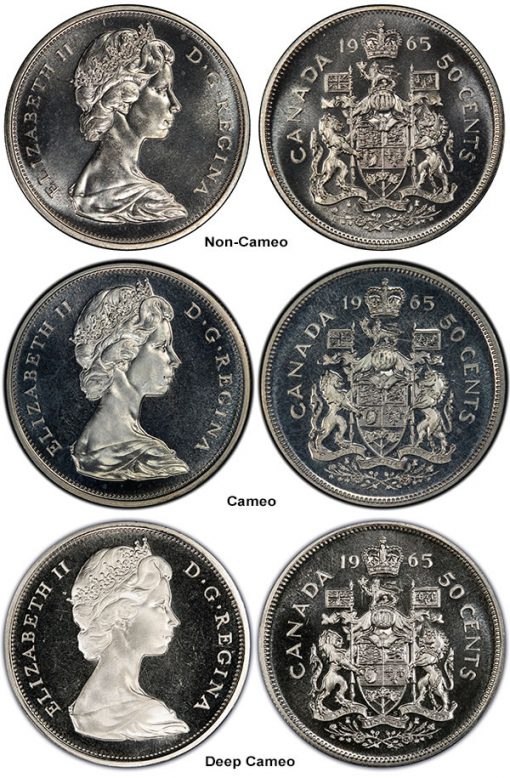 According to Mike Sargent, Director of World Coin Grading for PCGS, the move was made in response to numerous inquiries and requests from the Canadian numismatic community.
While cameo frosting has long been noted on full Proof issues, this designation is now being extended to both Specimen and PL strikes as well.
The "Cameo" designation will be added to coins that display "light to moderate frosting" on the main devices on both obverse and reverse. The "Deep Cameo" designation will be reserved for those coins showing "heavy frosting" on the devices on both the obverse and reverse. Canadian coins that display frosting on only one side will not receive any designation.
Collectors and dealers may begin submitting these coins to PCGS immediately. Submitters are referred to the image above for an approximate guide to PCGS standards for these designations.
For further information, contact PCGS ustomer Service.