The United States Mint this past weekend unveiled more images and product details for the 2016-W Proof American Silver Eagle.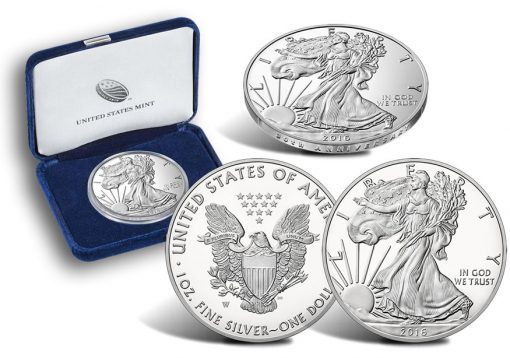 Launching this Friday, Sept. 16, the collector coin has a smooth edge with "30th ANNIVERSARY" incused in italics on its edge. Congress directed the anniversary inscription in passing of the FAST Act. Next year's edition will return with a traditional reeded edge like all the others issued since 1986.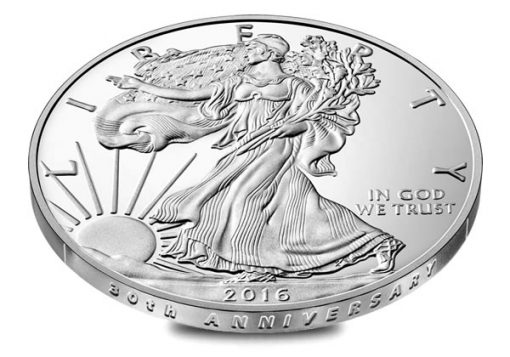 The proof's $53.95 price was announced last week. It's $5 more than last year's release, which launched Jan. 2, 2015 when the cost of silver was lower. Other product information matches previous issues, including its striking at the West Point Mint in 1-ounce of 99.9% pure silver to a diameter of 1.598 inches. Complete specifications are available on this U.S. Mint page.
Proof Silver Eagles are sold individually and available within other products. This year's version is also within upcoming Congratulations Sets and Ronald Reagan Coin & Currency Sets.