The United States Mint has struck Presidential medals since the early days of the nation when they were presented to important leaders at historic events such as treaty signings. Today, bronze medals of presidents are minted and sold to collectors.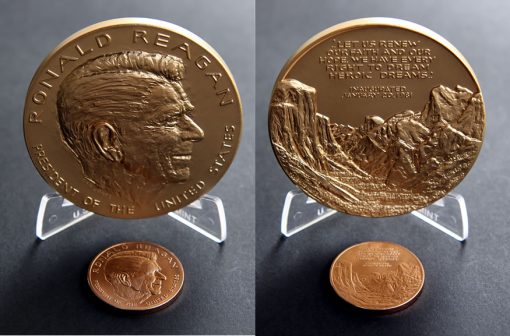 In November, the U.S. Mint reissued medals honoring Thomas Jefferson, Theodore Roosevelt, Franklin Roosevelt and Ronald Reagan. Now's a good time to see new Regan medals since a .999 fine silver version is expected to be included in the 2016 Ronald Reagan Coin & Chronicles Set.
Authorized by Congress and struck at the U.S. Mint facility in Philadelphia, the Presidential bronze medals for sale to the public are produced in two sizes using blanks that are composed in 90% copper and 10% zinc. The larger medals show the best detail. More time and care goes into their making and they have much higher reliefs.
"The smaller medals are produced on presses much like those that are used to make coins," the Mint describes on its website. "The larger, 3-inch, high-relief medals are struck multiple times on hydraulic presses and hand finished."
That said, a larger medal is nearly 6X the price of a smaller one.
Below are some photos of the 3-inch and 1-5/16-inch Reagan medals. You'll quickly notice the high-relief aspects of the larger one.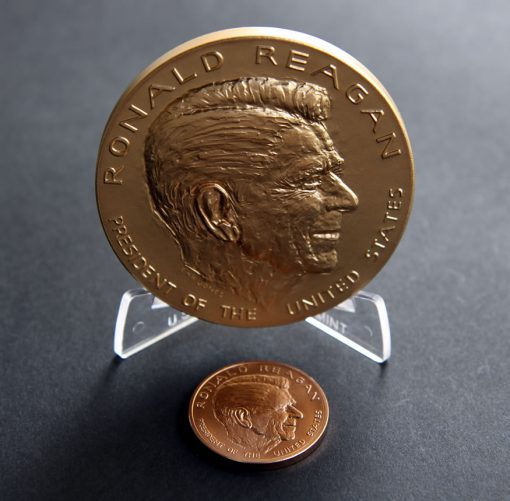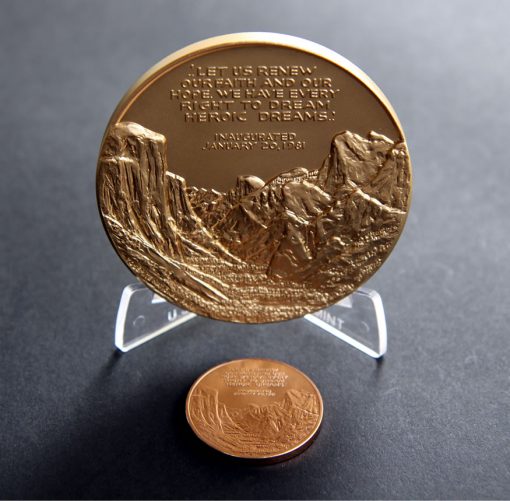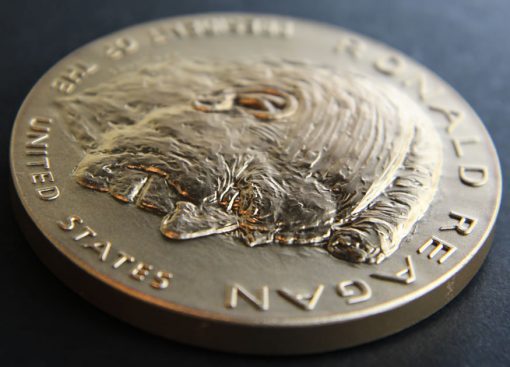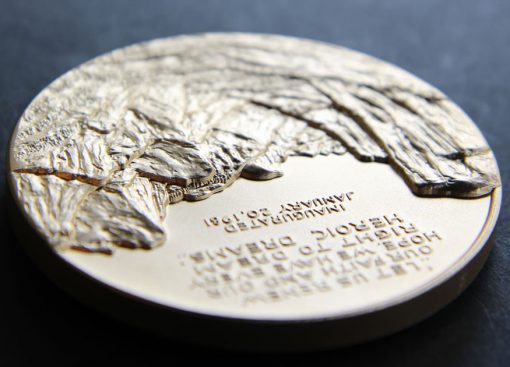 Medal prices vary by size. The smaller 1-5/16-inch medals are $6.95 each while the larger 3-inch medals are $39.95 each. To order, visit the U.S. Mint's online medals page.
Below are two photos of the simple medal packaging.