Earlier today, March 26, the United States Mint started taking orders for the 2015-W Uncirculated American Silver Eagle.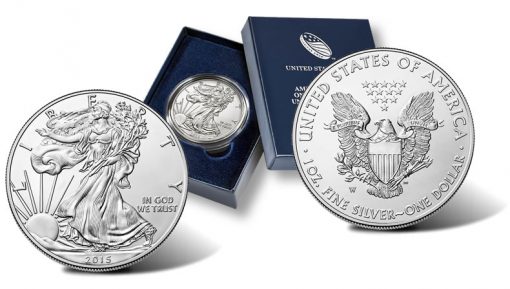 Produced for collectors from one ounce of .999 fine silver, the uncirculated Silver Eagle is available for $39.95. Indicative of the silver market, this initial pricing represents a $4 decline from debut pricing of last year's uncirculated Eagle which itself had dropped $5 from pricing the previous year.
Uncirculated Silver Eagles first appeared from the United States Mint in 2006. They have been issued annually ever since with the exception of 2009 and 2010. Those years saw record demand for the related bullion Silver Eagles so the U.S. Mint diverted blank planchets towards bullion production.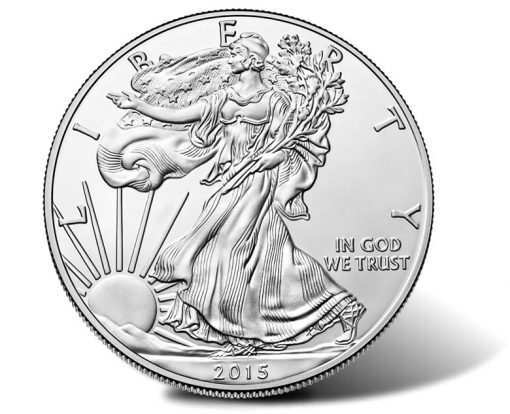 Like those bullion coins, as well as the related proof American Silver Eagles, each new uncirculated coin showcases Adolph A. Weinman's iconic Walking Liberty design. This image first appeared on the circulating 50-cent pieces from 1916 to 1947 and has been on all Silver Eagles since the bullion and proof program debuts of 1986. Reverse imagery has also remained consistent offering John Mercanti's heraldic eagle design.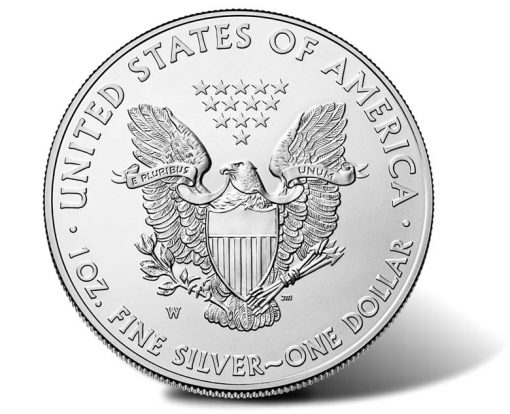 Each new silver coin is struck on specially burnished blanks at the U.S. Mint's facility in West Point. To the naked eye, the coins are similar in appearance to bullion Silvers Eagle but they feature a 'W' mintmark on the reverse to aid in identification.
Specifications for the coin have also remained consistent with the one-ounce silver issue featuring a diameter of 1.598 inches and a thickness of 0.120 inches.
Ordering
2015-W Uncirculated American Silver Eagles may be ordered from the United States Mint via its online store, located here, or by phone using 1-800-USA-MINT (872-6468).
No household ordering or mintage limits have been established. Each ships in a blue velvet, satin-lined presentation case and is accompanied by a certificate of authenticity.
For the record, last year's 2014-W Uncirculated Silver Eagle had individual closing sales of 224,532 with 178,941 sold the previous year. Last year's Eagle is one of the coins within the 2014 Annual Uncirculated Dollar Coin Set, which has sales of 26,336 and is still available from the Mint for $44.95.