Not many world mints are releasing new products this close to the end of the year. The United States Mint is one of the few that is with its Coin Discovery Set launching on Tuesday, Dec. 16.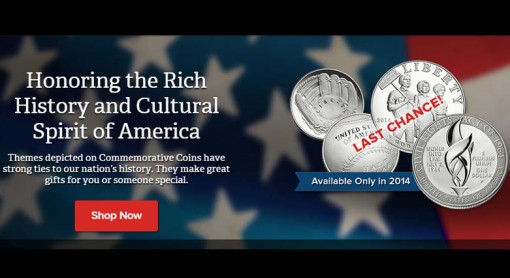 Previously discussed here, it's a good product idea with three Kennedy halves in three different finishes. They're packaged inside a box that also holds coin collecting supplies and a booklet showing how coins are made.
Keeping to the same end-of-year topic, the U.S. Mint by law can only sell this year's commemorative coins until Dec. 31. The most popular ones have already sold out. Recently, the United States Mint created a "Last Chance" banner of sorts, shown for reference above and appearing now on the Mint's website (www.usmint.gov). It clicks through to still-for-sale commemorative coins. Currently, the three clad Baseball products are "Out of Stock." Two available commemoratives include the proof and uncirculated Civil Rights Act of 1964 Silver Dollars.
One of our upcoming articles will discuss this year's commemorative coins and offer their latest sales. Until then, here are last week's five most read: