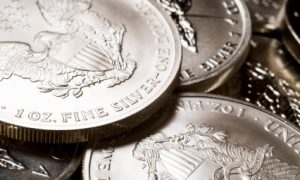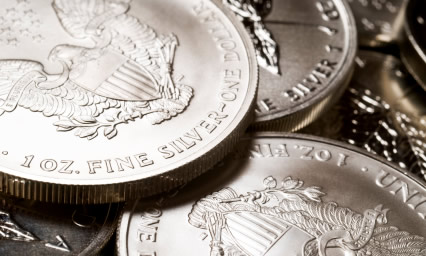 Gold closed at its lowest price this year, marking a fourth straight week of declines — though its latest weekly loss was modest at 0.1%. Other precious metals spiraled south on the week with losses of 1.7% for silver, 2.7% for platinum and 3.5% for palladium.
Gold for December delivery declined $6.50, or 0.5%, to end at $1,215.40 an ounce on the Comex division of the New York Mercantile Exchange. The settlement price is the lowest since the most active contract closed last year at $1,202.30 an ounce.
"People are going into the dollar today and that's the main driver weighing down on gold," Reuters quoted Michael Matousek, head trader at San Antonio-based U.S. Global Investors.
Friday's change was the biggest of the week. Gold gained $2.40 on Thursday, dipped $2.50 on Wednesday, added $4.10 on Tuesday and climbed $1.30 on Monday. This year, the precious metal has advanced 1.1%
Gold Outlook
For a third straight week, participants in the latest Kitco News survey are more bearish for gold. Twelve survey takers expect the yellow metal to decline next week, 4 see higher prices and 4 see gold trading sideways or are neutral. Kitco News reports:
"Those who see weaker prices said there's little incentive to buy gold in the short-term, with a test of $1,200 an ounce possible… A few survey participants who see gold in a sideways trend said after recent losses the market may be trying to consolidate before deciding on its next path."
Kitco gold survey results last week had splits of 13 down, 7 up, and 4 sideways or neutral.
In other precious futures on Friday:
Silver for December delivery gained 10 cents, or 0.6%, to close at $17.54 an ounce.

January platinum fell $14.30, or 1.1%, to end at $1,301.10 an ounce.

Palladium for December delivery dropped $18.90, or 2.4%, to settle at $783.80 an ounce.
For the year-to-date, palladium has jumped 9.1% while silver is down 9.5% and platinum is off 5.3%.
London Fix Precious Metals
London precious metals were flat to slightly changed on Friday, and again lower for the week. When comparing London bullion Fix prices and the LBMA Silver Price from Thursday PM to Friday PM:
Gold was unchanged at $1,213.75 an ounce,
Silver added 2 cents, or 0.1%, to $17.54,
Platinum declined $6, or 0.5%, at $1,304 an ounce, and
Palladium slipped $5, or 0.6%, to $802 an ounce
Losses on the week tallied to 0.5% for gold, 4.9% for silver, 3% for platinum and 2.6% for palladium.
US Mint Bullion Coin Sales
Physical demand for bullion was again strong, exceptionally so for silver. United States Mint weekly silver coin sales were the highest since the week when the 2014-dated American Silver Eagles launched on Jan. 13. Last week they were the best since the week ended May 9. Gold coin sales were solid as well, but lower than a week ago when they were the highest since the week ended Jan 10. In the latest week-over-week comparisons:
Gold coin sales rose 17,000 ounces after soaring 20,500 ounces in the previous week. Splits were 12,000 ounces in American Gold Eagles compared to 16,500 ounces previously, and 5,000 ounces in American Gold Buffalos compared to 4,000 ounces previously.

Silver coin sales soared 1.3 million ounces after gaining 962,500 ounces in the prior week. Splits were 1.29 million ounces in American Silver Eagles compared to 950,000 ounces previously, and 10,000 ounces in America the Beautiful Five Ounce Silver Bullion Coin compared to 12,500 ounces previously.

American Platinum Eagles rose 200, matching the prior week. The coins are now in their 26th full week of release after a five-year hiatus.
Below is a sales breakdown of U.S. Mint bullion products with columns listing the number of bullion coins sold on Friday, last week, this week, last month, this month so far, and the year to date.
American Eagle and Buffalo Bullion Sales (# of coins)
Friday Sales
Last Week
Current Week
August Sales
September Sales
YTD Sales
$100 American Platinum Eagle Bullion Coins
0
200
200
700
600
14,200
$50 American Eagle Bullion Gold Coins
2,500
15,500
10,000
21,000
44,500
290,000
$25 American Eagle Bullion Gold Coins
0
0
0
0
5,000
32,000
$10 American Eagle Bullion Gold Coins
2,000
2,000
4,000
6,000
8,000
92,000
$5 American Eagle Bullion Gold Coins
0
5,000
10,000
25,000
25,000
435,000
$50 American Buffalo Bullion Gold Coins
1,500
4,000
5,000
8,000
13,000
138,000
$1 American Eagle Silver Bullion Coins
250,000
950,000
1,290,000
2,007,500
3,050,000
31,161,000
Great Smoky Mountains National Park 5 Oz Silver Bullion Coins
0
1,500
0
0
2,000
31,500
Shenandoah National Park 5 Oz Silver Bullion Coins
0
0
500
500
1,000
21,500
Arches National Park 5 Oz Silver Bullion Coins
0
500
300
1,200
800
22,000
Great Sand Dunes 5 Oz Silver Bullion Coins
0
500
1,200
7,500
4,200
11,700